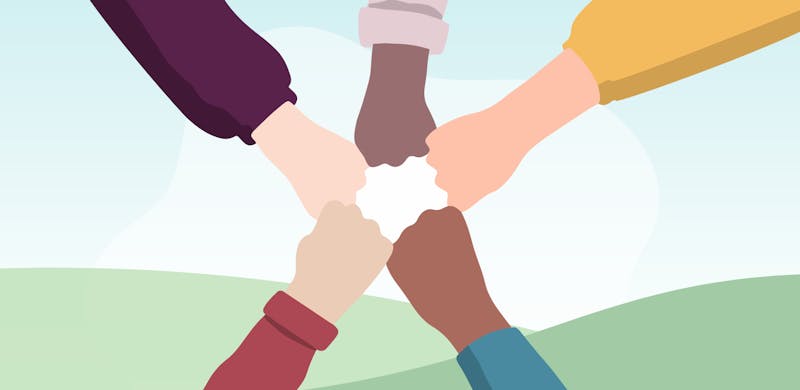 Customer Support that Matters
We always believe to act in our customers' best interest. Great customer support matters to us, as a matter of fact, it is one of our company's core values. Our dedicated Support team provides our customers with the best possible customer service. But there is something that is extra special about MoreApp's Support team. At MoreApp we work as a team, which means each member of the team covers a support shift. Want to find out the reason behind our All Hands Support?
Values and company morale
At MoreApp we are proud of many things: our product, our team and our values. But one department we are particularly proud of is our Support team. Our Support team works hard every day to help out our customers and to keep them satisfied. Our Product Geniuses, we have one for every region, are our dedicated support heroes. These customer heroes provide customer assistance, share in-depth knowledge, give online workshops and contribute to improving the product based on the feedback they receive. Yet, they also find the time to train the rest of the team to prepare them for support shifts as well.
"Gathering feedback from team members contributes to improving our support processes! It is important for us Product Geniuses to train our colleagues and newcomers well, so they can help our customers in the best way possible."
Clara Sebastian
Product Genius
This means each member of our MoreApp team is doing a minimum of one support shift per week or every 2-weeks besides their main duties. When we say each member of the team, we really mean each member of the team. Our CEO, our developers, marketing executives, sales consultants, they all try their best to provide the best support for our customers. Though, we know we can never fill the shoes of our Product Geniuses and Product Owner, who remain our absolute support heroes.
Why does MoreApp choose for all hands support?
There are numerous reasons why we choose for all hands support within the company. At MoreApp we believe:
It contributes to a positive company morale
You build more respect for other roles and for your colleagues
It allows you to experience and build a different customer connection
You can troubleshoot issues immediately
You receive valuable information from your customers that you can implement in your other duties
You get to know the product inside out
"Doing support as a developer helps you to identify with your end-users. It also motivates to build high-quality and intuitive software that eventually results in less support."
Dirk-Jan Hoek
Chief Technology Officer
Our shared customer experience makes us stronger as a team and allows us all to build better connections with our existing and new customers. The development team can work on quick fixes and can anticipate when things don't go as planned. Most importantly, we put our customer's interests first.
If you have any questions regarding your digital forms make sure to check out our Help Center where you can find useful answers to our frequently asked questions. Need extra assistance or would you like to speak to us? You can reach out via chat, phone or email. And who knows who is on the other side of the line.
Interested in working at MoreApp? We are hiring!
Check out our latest vacancies and apply now.
"With All hands support, we contribute to a better customer experience. We share the workload with the team and we get better insights into the customer's needs. It is a great way to find overall product and process improvements. It feels great to make people happy by helping them out."
Thom Bokelaar
CEO
Any questions regarding your digital forms? Check out our Help Center.