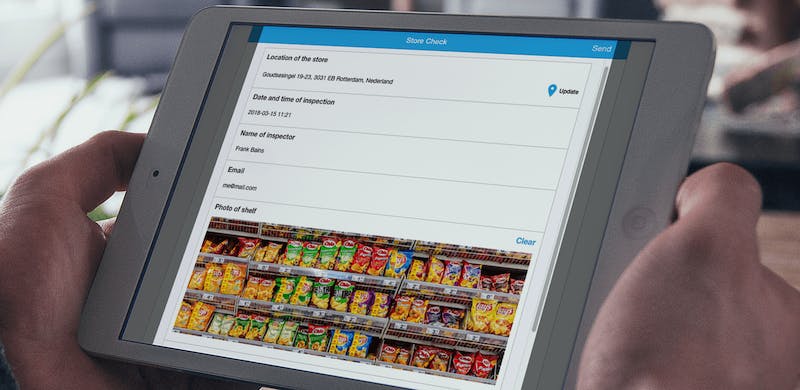 A Mobile Store Check App
A store check with MoreApp has never been easier. Scan barcodes, make photos and more, all is possible with MoreApp!
With the digital store checks of MoreApp you can easily retrieve old checks, check products and send the check to the office. Furthermore, you can import previous registrations or export new registrations to example Excel or Google Sheets. These possibilities will save each company costs, effort and time.
With the Form Builder, you can create your own store check form, exactly how you like it. When finishing the form, you can sign the check digitally and send it. Is there no internet in the store? No problem, the forms can also be filled in offline. As soon as your device has internet connection again, it automatically sends the form that you filled in. You can change the PDF report of the form and personalise according your needs!
Instead of only making photos of products or shelves, MoreApp has also an option where you can add pins to the an photo if you want to highlight certain aspects of a product or shelve! Besides making photos, you can also make a video of stores for a more detailed description.
Do you want to know more about MoreApp? Sign up to try it yourself!