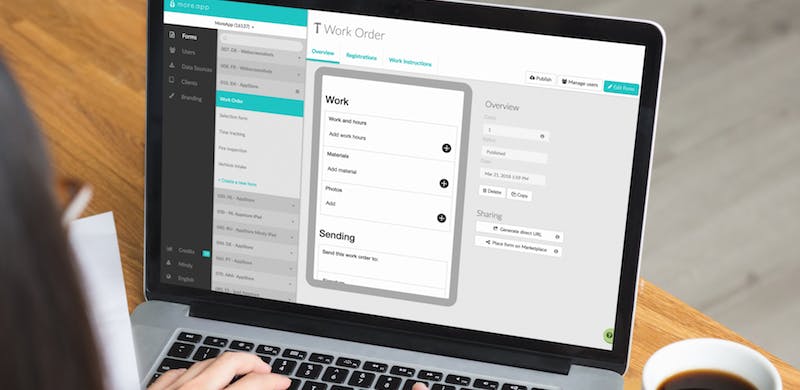 Characteristics Of A Form
Have you ever heard about digital forms and do you want to know more? Digital forms offer you many possibilities, just like paper ones. The difference is that a digital form app offers you speed and simplicity.
Both paper forms and digital forms offer many templates. Forms in general are tools that facilitate the well-functioning of the company and to maintain a better organisation and communication with customers or workers. However, digital forms allow the company to increase its workflow due to the speed in which they are made, taking into account that the data is updated automatically.
The app for digital forms MoreApp has the possibility of offline functioning, which will allow you to fill in your work orders, checklists or inspections with or without internet connection. On the MoreApp Platform, you will find a variety of widgets that you can use to easily create digital forms. In a MoreApp form, you can insert photos, add a GPS location, and add a digital signature at the end of the form. With the use of rules, you can add logic to your form and the best of all: You only pay for the use of your forms! There is no subscription needed.
Furthermore, once the form is filled in, you can send a copy of the PDF to the recipient with a summary of the form. The digital forms app is secure and allows you to integrate with your own software, or to import and export your Excel, Google Sheets or OneDrive.
If you want to try our digital forms app and discover MoreApp, Sign Up and try it for free!