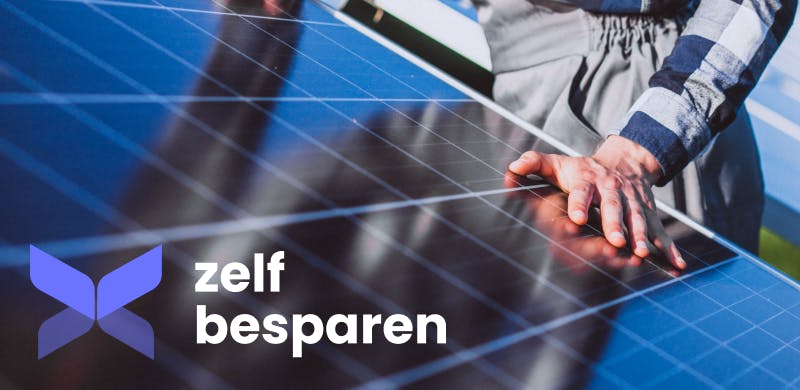 Efficient Installation of Solar Panels with MoreApp
Zelf Besparen, the company specialising in solar panels, helps its customers to become more sustainable. They take care of the installation from A-Z and use MoreApp to digitise the forms used for this process. Want to find out how they increase their productivity and how Zelf Besparen streamlines their processes? Read more about it in this case study.
A Service-Oriented Solution for Solar Panels
With rising energy prices, renewable energy is becoming more and more popular. Solar panel company Zelf Besparen focuses on customers and companies that want to become more sustainable while choosing a budget-friendly solution. With their unique proposition, the whole process from purchase to installation is taken care of, which is particularly ideal for customers that are looking for that little bit of extra service. Besides this, they work with high-quality materials and brands. MoreApp helps to professionalise their reports and contributes to the efficient execution of the work. The CEO of Zelf Besparen, Thomas, shares more insights about the usage of MoreApp within the company.
"We are working with MoreApp because it is so easy to use. I'm tech-savvy, but that isn't even necessary. Within 24 hours all the forms were live!"
Thomas
Zelf Besparen
Digital Forms for Installations
Installers, electricians, mechanics and inspectors use these digital forms. The most important form is the inspection form, which Thomas has carefully put together with MoreApp's Support Team. Adding Rules to this form helps to only show the relevant fields, which contributes to a clear overview.
Why is MoreApp the best solution for Zelf Besparen? Thomas: "MoreApp is an all-in-one solution! Unlike other competitors, you don't need add-ons for adding photos. We experienced some issues before with a previous tool." MoreApp's professional reports and the ability to customise these reports are important for Zelf Besparen. The company regularly carries out installations for other parties and therefore it is essential that the customer receives a PDF with a different logo.
What are the benefits of MoreApp for Zelf Besparen?
Improve work efficiency
Increase professionalism
Simplify complex digital forms
Create user-friendly forms for field service employees
In case Zelf Besparen requires extra assistance, they can always count on MoreApp's quick Support service.
"MoreApp is an affordable solution. A user-friendly way of working and quick implementation makes this the best tool for digital forms, also for smaller installation companies."
Thomas
Zelf Besparen
Why is MoreApp the Best Choice for You?
With MoreApp you create digital forms like inspection forms and delivery notes within minutes. These easy-to-use forms will make the lives of your users a lot easier. Afterwards, you will receive a professional report in real-time. And there are even more benefits:
Unlimited number of users
Available on- and offline
Integration with your other tools
Secure data storage thanks to ISO 27001 certification
Do you also want to work more professionally and efficiently like Zelf Besparen? Try MoreApp for free during the trial period!