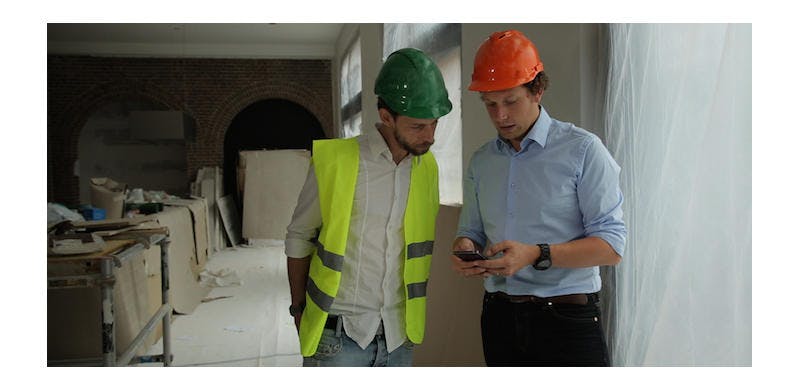 Your Own Inspection App
Do you want to have your own inspection app for all the workplace, health and safety checklists you have to fill in? You can have it without investment. Using digital inspection forms in the construction industry can save you up to 75% of the time compared to working with paper forms.
During construction, renovation and lifespan of a building, many necessary periodic inspections are conducted. Every organization and every company is legally required to inspect the technical installations in the building. An inspection determines if the material or item is in proper quantity and condition, and if it conforms to the applicable or specified requirements. Think of inspections to meet the fire safety, legionella and asbestos standards. Every country has different standards in the field of quality and safety. As a construction consultant, engineer, contractor or owner you have a lot to do with these standards. An internal inspector or an external inspector will perform these audits monthly or yearly. In most of cases the inspectors use paper forms.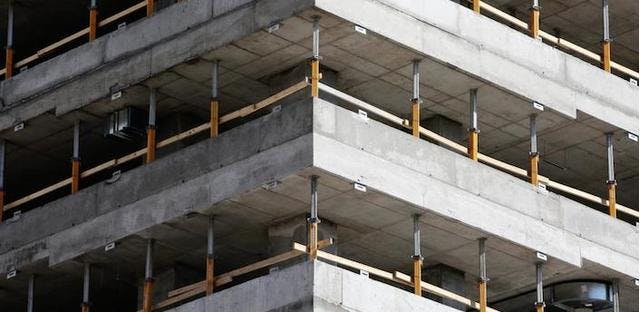 App with your own logo
Annually the construction consulting firm Alphaplan carries out more than 10,000 inspections in existing properties. This company is a pioneer in the industry and builds its digital inspection forms itself with the Form Builder of MoreApp. The inspectors capture the data digitally on a tablet on any location. Alphaplan has created its own inspection app with the Alphaplan logo! Andy, the project manager at Alphaplan: "Digital MoreApp forms now replaces all paper inspections and it brings us a lot of benefits. Parts cannot be skipped, while redundant questions do not appear. Even pictures can be added directly at the right place to the form. When the inspector puts a signature, the form is directly ready and can be sent digitally to the office."
Maintenance inspection
Municipalities work with many safety and maintenance inspection forms every day. The Municipality of Noordoostpolder in The Netherlands inspects the maintenance of all public spaces, art, roads and public lighting daily. They are amazed with the nice and clear reports they generate with MoreApp. The reports now can be used to get a good insight in the statistics, because of MoreApp the municipality works with standard answers. Whenever they find something that should be cleaned, a note- and photo field automatically pop up in the app, after that an action follows. Answers cannot be misinterpreted anymore, as they say a picture is worth much more than a description.
Safety inspection
A safety inspection is a formalized and properly documented process of identifying hazards in the workplace. Like the inspection of fire alarm systems. Fire alarm systems are expected to help protect people, property and assets, but you can't tell if they're fully operational just by looking at them. As with any other system, electronics and other components can degrade over time and compromise the system's operation. Dust, dirt, and other contaminants can cause problems with smoke detectors. The good news is that with proper testing, inspection, and maintenance you can keep your fire alarm system at an optimum operating performance. In addition to ensuring protection, keeping your system in good condition reduces expenses by preventing out of budget emergency repairs and costly false alarms. Companies like, the Vos Group, inspect these systems at hospitals, health care facilities and hotels. After the inspection, the client has to sign the form. They print the completed form for the logs of the building. It is about time that these logs also become digital!
Read more about the benefits of an inspection app.