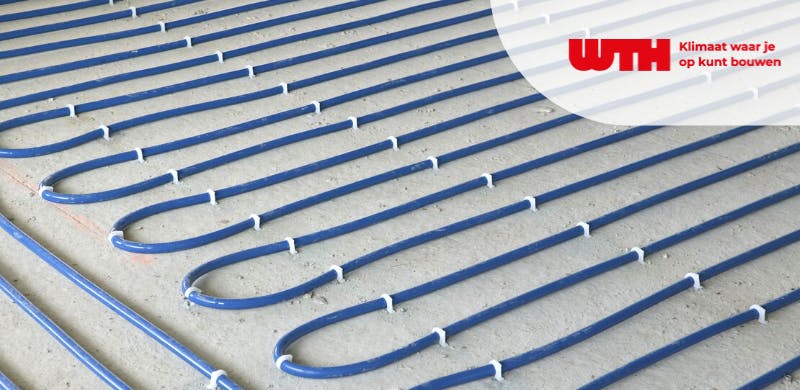 Meet the Safety Culture Ladder Standards with MoreApp
Safety, sustainability and efficiency are key topics for WTH. WTH has over 50 years of experience in underfloor heating and cooling. In line with the Safety Culture Ladder (SCL) method, they use MoreApp's digital forms to ensure the quality and safety of their processes. Read more about how WTH digitises, manages and personalises forms with MoreApp.
For this case study, we interviewed Ivar Janmaat, Manager of Logistics & Production at WTH. As a former process coordinator, he organised and digitised processes at WTH with MoreApp.
Professional Online Reports
WTH is mainly involved in large new construction projects. Previously, WTH used paper forms to show proof of the completed work. All reports were made manually in the office. With MoreApp reports are automatically created. Professional online reports are sent directly to the client. All data is collected in real time and can be retrieved from the Platform by the Administrators.
The use of MoreApp has been well-received by everyone in the company. Ivar is also very satisfied with MoreApp. Ivar: "Setting up the forms was a piece of cake. I invested time in creating as many forms as possible and now everything runs smoothly. If I need extra help, the MoreApp team is there for me." The biggest advantages of working with MoreApp? Ivar: "The transparent administrative process and professional communication towards the customer."
"MoreApp is incredibly user-friendly. Even if you have no experience using low-code applications, you can create beautiful digital forms in no time."
Ivar Janmaat
WTH
Safety First with the Safety Culture Ladder
At WTH the safety of the workplace is their highest priority. To ensure safety within the workplace they operate according to the Safety Culture Ladder standards. The Safety Culture Ladder is an evaluation method which is managed by NEN. These are the national standards accepted in The Netherlands. The SCL is used to determine if a company complies with the standards for what is called a 'safe working environment'. WTH complies with the SCL standards using MoreApp's checklist. External audits take place regularly at WTH and MoreApp contributes to smooth execution. At MoreApp, security is also very important. MoreApp is ISO 27001 certified, which means your data is always securely stored.
A Sustainable Solution
Sustainability is an important topic at WTH. By using energy-saving underfloor heating, they contribute to a sustainable working environment. Another aspect they take care of is the reduction of packaging. Just like WTH, MoreApp also focuses on sustainable solutions. It is our mission to reduce the usage of paper forms. Together with Tree-Nation, we plant trees in order to contribute to reforestation.
Is your company looking for a solution to comply with SCL standards? Try MoreApp for free during our trial period.