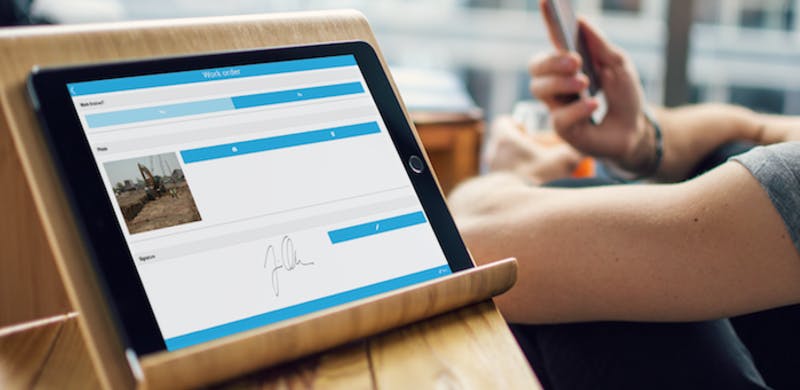 Save Time with our Work Order App!
MoreApp provides a perfect solution to digitize work orders. Thanks to the easy to use Form Builder, it is very ease to convert your paper forms into digital forms.
MoreApp is suitable for all kinds of forms, due to the extensive possibilities of the Form Builder. With our work order app you can add photos and signatures, import data, and integrate with any IT system. These and many more features are the reason why our customers trust MoreApp to be the best solution for their business to become a paperless office.
"I'm always looking for simple tools that work and do not cost too much. That's because I do most of the things myself. Thanks to MoreApp I can always find my maintenance orders." - Kurt Huyghe - Flanders Inox BVBA
MoreApp. More Time.
With the digital work order of MoreApp, workers don't need to retype their information after a long day of working.
"Before I worked with MoreApp I used to scan all paper work orders during the evenings. Taking up a lot of my spare time. Now I know for sure that I earn something after a long day of hard work without any extra effort." - Kurt Huyghe - Flanders Inox BVBA
The added value of digital work orders
Digital work order are better than paper because:
Add photos and signatures
Scan barcodes
Add an automatic location and time-stamp
Add rules to hide or show fields
Add a pin widget to specify positions on a map, floor plan, or photo
Import customer and material data into the form (Excel or API)
Send an email with a PDF report to your colleague or customer
Sign up now and try MoreApp! You only pay for the usage and testing is free!
Still not convinced?
Visit our Blog and find out more about how our customers benefit from using our work order app. Take Bolsius as an example, they save 500 hours every year, giving them time to visit more customers each day.