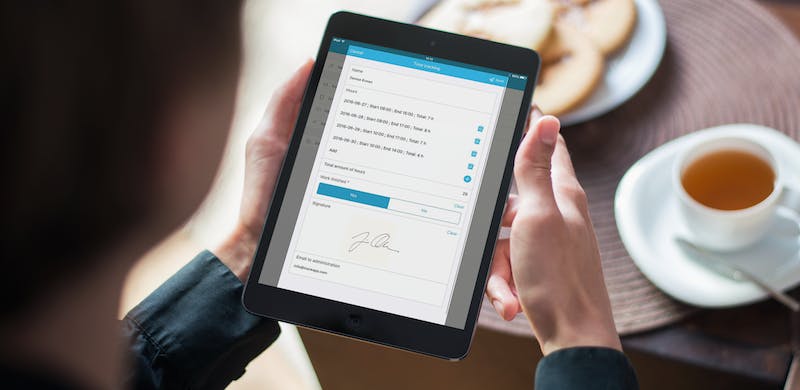 Digital time tracking forms App for iOS & Android
You are often on the road for work and want to easily track your time? Then the time tracking forms app by MoreApp is the perfect solution for you. It even works offline!
If and when billing is based on the hours worked, it is important that reports are accurate, done in a timely manner, and are easy to further process. With MoreApp messy paper time sheets is a thing of the past.
Quickly and easily build your own time tracking app with MoreApp's digital forms. With MoreApp you can easily track your time on either iOS or Android. Simply enter your start time, breaks, and end time and MoreApp will calculate the hours worked. You want to document a whole week of work? No problem for MoreApp.
After the hours worked have been documented, the administration of your organisation can automatically receive a full report. Further, you can also integrate MoreApp into your existing accounting or billing software to make the most of MoreApp.
Download the time tracking app for Android or the tracking app for iOS.