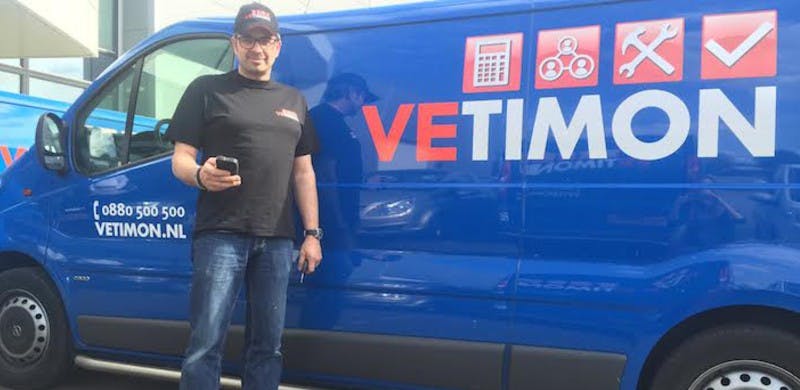 Time-tracking app
MoreApp makes time-tracking so much easier. Instead of large folders full of paper, the workers of Vetimon only need their phones. One of the advantages MoreApp brings to the Dutch company is that the invoices are sent one or two days earlier. Read more!
"Every day around 30 people are working in my installation and carpentry business", Niels van Eijk says. They jump in at different locations and are an extension to the interior designers and construction companies. Niels is proud of projects like the Rabobank headquarters in Utrecht, The Netherlands and the ship SS Rotterdam.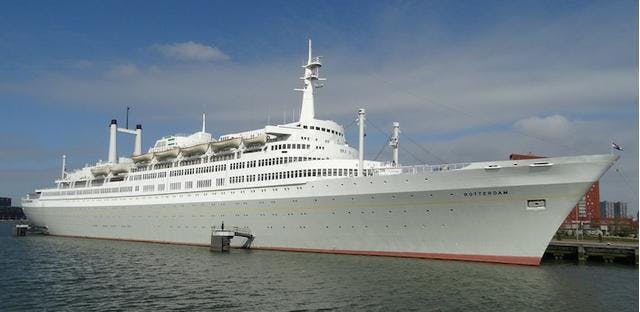 Digital timesheet
Niels: "We always ask ourselves: What is best for the employees and customers? We where looking for a way to replace the paper timesheets and found MoreApp! Now it goes much easier then filling in paper forms." Each week all the workers write down their hours, mileage, and parking expenses with MoreApp. Huub, one of the app users explains: "At a construction side we work with ten guys, for all of them I capture the worked hours with our time-tracking app. This is very easy, I pick up my phone, fill in the details and even add a picture of the parking expenses. After we finished the work, I ask the supervisor at the side to sign for the hours worked."
Project notes
The same time-tracking app also replaces the paper project notes Vetimon used to work with. It displays the location of the job, the address, the person to contact on the side and what time they should start. Niels: "All the project details are visible in our time-tracking app. Colleagues open the app and directly see where they have to go."
Huub and Niels name a whole lot of advantages that MoreApp has brought them:
On Friday we already receive all the timesheets and so we can send the invoices 2 days earlier.
The customer immediately receives the weekly report in his / her email.
We send the digital timesheet along with the invoice.
The digital timesheet is a nicely formatted in a PDF in our own style.
Workers immediately see at what location and project they have to work.
Forms won't get lost anymore and no coffee can be spilled over the forms.
We save two hours retyping the forms and a lot of frustration for us and the customer.
The ability to integrate with our system: Exact Online.
Freed from paper forms
Niels: "Now we are free from paper forms and decoding unclear handwriting. Not everyone came to the office on Friday to hand over their timesheets. Sometimes they had to be send via post and could be processed 4 days later. At the office everything had to be retyped. "Huub: "And another good thing is that my van is now empty and well organised without all the paper forms. I only need my phone!"