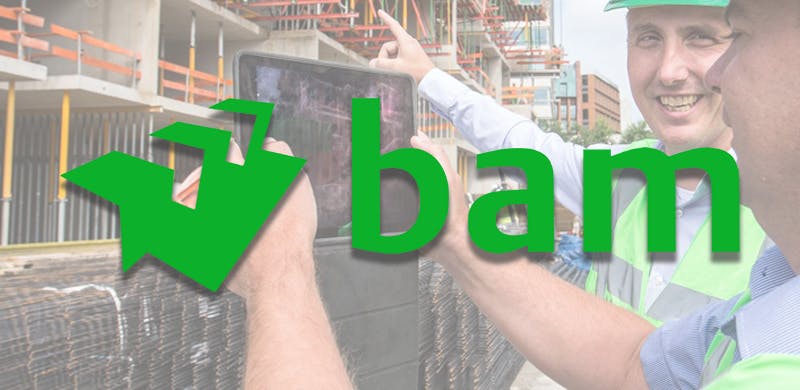 The Inspection App of BAM
BAM saves 2 hours each day by working with inspection forms, material registrations and scaffolding checks.
Company
BAM Bouw en Vastgoed Nederland , part of the BAM Group, is a large contractor that is active in construction.
Forms
BAM Bouw en Vastgoed works with the inspection app to record reports concerning safety and registration of equipment. The inspection form that yields the most time is the digital scaffolding inspection form.
Quote
"With MoreApp I save at least half an hour per scaffolding control!" - Hilbert Jan van Dijk
Challenge
The challenge for BAM was to facilitate the inspection process so that this results in time savings. Previously, the process was as follows: manually type all information in Word and add the photos one at a time. This time can now be better spent on other activities. For the safety reports, the challenge was to make it as accessible as possible for colleagues.
Solution
The number of safety reports that are filled in has increased. In addition, BAM saves at least 2 hours a day on unnecessary administration. BAM has designed the inspection app according to its own wishes. Hilbert Jan is mainly a fan of the Photo-widget. With this widget you add photos directly to the form. With the Drawing-widget you can take notes on a picture if necessary. Finally, all answers are pre-filled in the form, making it as easy as possible for the users to work with the inspection app. Hilbert Jan: "I am 61, I am not tech-savvy, but everyone can do this!"