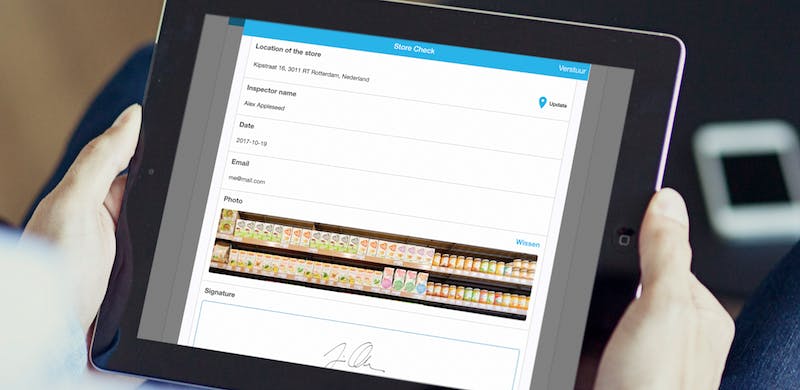 How to Work with a Store Check App
Learn more how companies use the Store Check App by MoreApp in order to increase work efficiency. Keeping control over the quality of the products has never been so easy, fast and cheap!
Erik van Balken, a Sales Representative at Bolsius, tells that he had to retype all collected data into a central Excel file. Thanks to the MoreApp Store Check App, all changes in the forms were immediately up-to-date and ready to use. In order to process all gathered data, Erik could export to Excel by clicking on just one button.
Another company, which is happy about using our Store Check App, is EASY LM. They are actively using EasyCheck - a branded version of MoreApp's mobile application. Since EASY LM focusses on all kinds of distribution channels in several countries, every store check form is different. MoreApp provides a great variety of widgets, which can meet all requirements. Regardless of how complex the form is, the appropriate widget can always be found in the Marketplace.
The inspectors from Releva, responsible for the store checks, started using MoreApp with great enthusiasm. Rick de Blois, the ICT manager, says that they imported all the store locations into the app. When in the store, an inspector could easily pick up the right location and proceed with filling in the appropriate fields of the form. The Store Check App doesn't require internet connection in order to fill in the forms, so no internet is never an obstacle. As soon as the device is connected to the internet, all forms are automatically sent.