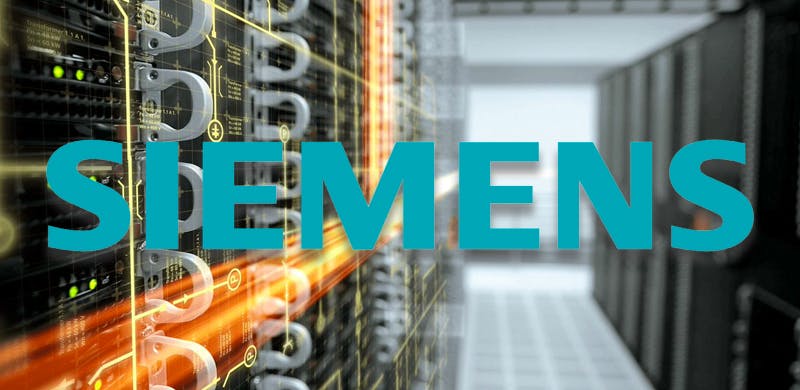 Siemens Works with Inspection App in Datacenters
Working efficiently, providing excellent service and collecting objective evidence are the reasons that Siemens opts for MoreApp's Inspection App.
We zoom in on one use case, namely the (annual) inspections of the Siemens 3WL air circuit breaker. The 3WL is used in data centers. The efficient inspection of these circuit breakers with the help of MoreApp is a big advantage for Siemens.
What is a 3WL air circuit breaker?
An air circuit breaker switches electrical currents and protects against overloading the system. The 3WL is an essential component for a reliable energy supply within data centers. An average data center easily possesses hundreds of 3WL machines.
Company
The Energy Management division of Siemens Netherlands designs, builds and maintains the electrical installations of the energy supply of data centers for various well-known Corporate Accounts.
How does Siemens use the Inspection App?
The 3WL air circuit breakers are monitored repetitively with the inspection app. Scanning the barcode with the unique serial number enables the user to go through the form with the correct steps to perform a complete and correct inspection. With the aid of the inspection app, maintenance and configurations are recorded during the first inspection, also what has been done, when, and by whom.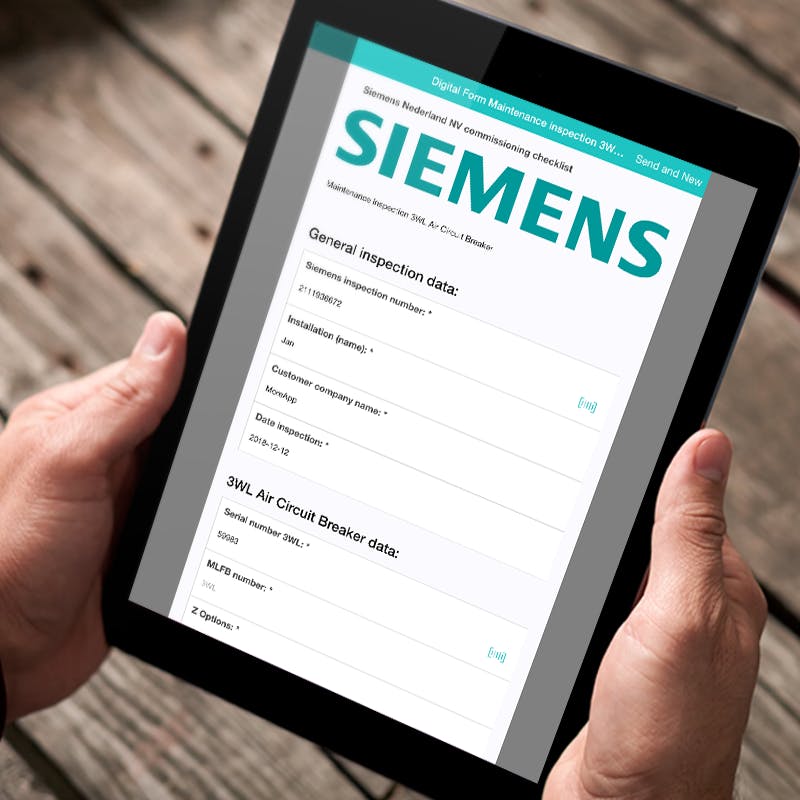 Quote
"MoreApp helps us by providing an efficient, uniform way of inspecting. The output serves as objective proof of the work we do." - Taco Dekker, Head Regional Customer Care
Challenge
On average, a Siemens Service Specialist inspects six air circuit breakers per day. Creating the report took as much time. Inspecting a hundred machines has a high repetitive administration pressure as a result. It is therefore necessary that the inspections are carried out efficiently, unambiguously and properly in one go.
Solution
Time-saving
The 3WL machines are equipped with long serial numbers. With MoreApp's barcode scanner the registration of this unique number is error-free. After every inspection, a report is generated automatically, which saves time on administration.
Excellent Service
The current status of a specific device is immediately available to the stakeholders. If a customer has questions about a specific air circuit breaker, the history can be viewed immediately. Helping from a distance is a lot easier in this way. The expert sees at a glance what the right solution is so that the installation can function quickly and reliably again.
Thanks to an efficient reporting process of the inspections, Siemens can fully utilise its technical knowledge and experience to provide optimum service to its customers. The objective information is clear-cut and quickly available, that is what Siemens is all about in this 24-hour economy.