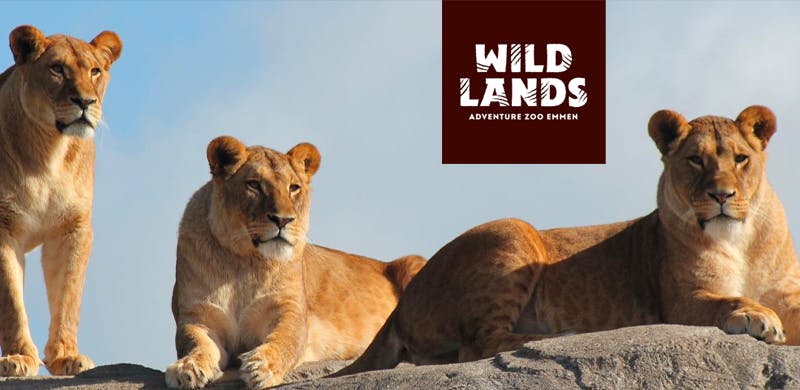 Save time with Digital HR Processes
WILDLANDS Adventure Zoo Emmen uses MoreApp to digitise all their HR processes. Digital checklists are used for hospitality venues and for safety checks of all attractions. Digitising these processes has proven to be time-saving for WILDLANDS. Overall, it saves them more than a month's work on a yearly base.
WILDLANDS is a well known zoo in the Netherlands. Visitors can discover different continents on an adventurous journey through the park. On board of a boat or a safari truck, you can have close encounters with the animals. This way, a day at WILDLANDS is a unique experience.
Optimise digital HR processes
Each WILDLANDS employee works with digital forms. Hospitality employees make use of the HACCP Checklist to ensure hygiene standards. Different digital forms are used for the regular safety checks of all attractions. These forms help to keep all visitors safe. Every department saves a lot of time with MoreApp's checklists. Especially the HR department, since they have optimised their workflows.
A great example of one of the digitised HR Workflows, is the onboarding process. As soon as a new employee starts, the employee is added to the HR system with MoreApp.
The first step is creating a digital contract for the employee.
The contract will be signed digitally by the line manager, HR manager and CEO.
When everything is reviewed and signed, the employee will receive a complete report of the contract.
The whole process is fully automated thanks to MoreApp's workflows.
"We use MoreApp for the hiring process of new employees, which saves us a month of work. Optimising the HR process goes smoothly thanks to MoreApp's workflows."
Charlotte Braakman
Functional application manager
User Friendly System
It's fair to say the staff of WILDLANDS is wildly enthusiastic about MoreApp. It saves them lots of time and is user-friendly. Forms can be filled out at any place and time, on their mobile device or tablet. The collected data can be checked in real-time. Questions or problems are quickly resolved thanks to the chat function of MoreApp.
"The biggest plus of MoreApp is the chat option. MoreApp's employees are always happy to help and come up with new ideas."
Charlotte Braakman
Functional application manager
Would you like to optimise your HR process, just like WILDLANDS has done? Sign up for a free trial period with MoreApp!