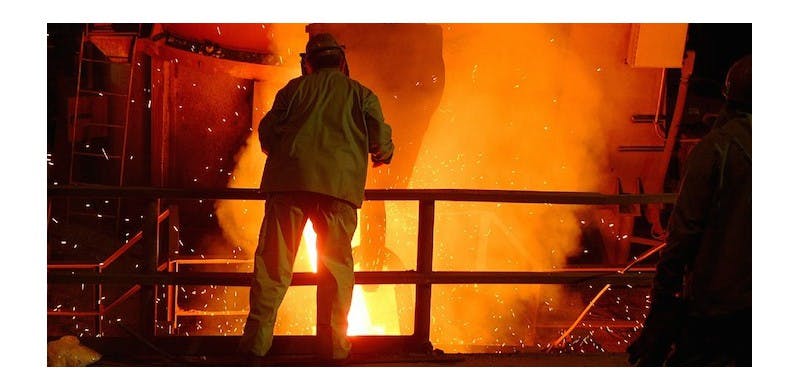 Safety inspection forms in manufacturing
Working with machinery can be dangerous when safety is not taken seriously. Therefore there are many safety requirements. Safety inspectors are checking the safety of working conditions, machinery and the maintenance of machines. Are the employees properly dressed, trained and skilled? Are the machines properly maintained and used in all capacity? Are all dangerous machine parts adequately guarded? These and many more questions have to be answered to manage the risks of working with machinery. Mobile forms make filling in safety inspections easier than ever before.
The amount of forms that have to be filled in can seem endless. Many manufacturing companies still do the safety inspections on paper and enter the results into the computer after completing the inspection. This means a lot of extra work. Digital forms are therefore much smarter, cheaper and easier to use than paper forms. MoreApp mobile forms can be used on your smartphone or tablet, making it unnecessary to carry around any paperwork. Digital forms have many benefits that paper forms don't have. They allow you to add pictures, electronically sign the forms, use location and time stamps, and the use of pre-filled fields. With the pin widget you can specify positions on a map, floor plan, or photo to add additional information. MoreApp forms also work OFFLINE! So no real-time internet connection is required to fulfill the safety inspection rounds.
MoreApp platform
The filled in forms are sent to the MoreApp Platform where you have easy access to all your registrations. The data is yours and the access is always secured with a SSL connection. You never have to worry about information getting lost. In order to have beautiful reports, you can design your own PDF layout, so all your forms fit your company's style.
Form Builder
Creating your own form with the MoreApp Form Builder is as easy as it gets. Building a form does not require any special skills. You can a create a form for your specific needs with a drag and drop tool; with this, you can add a lot of different widgets to your form.
Do you need any more reasons to convert your paper forms into digital forms? Build your own safety inspection form in 10 minutes. Digital safety inspections save time and paper! Sign up and start saving time and money!