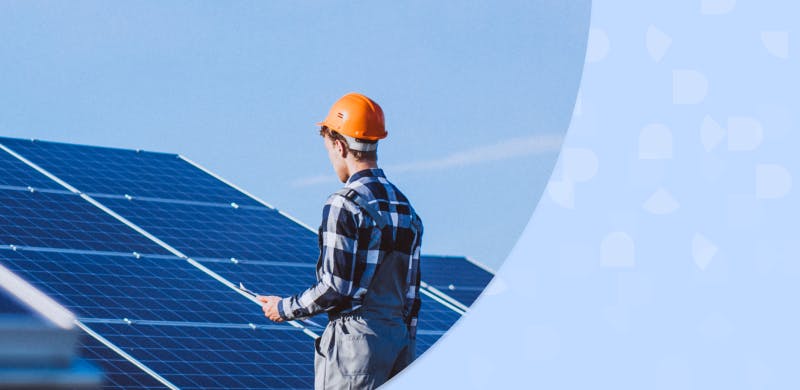 Safely Instal Solar Panels with Inspections from MoreApp
There should be more attention to safety during the installation of solar panels. With MoreApp, you can ensure the safety of your installers by complying with safety regulations. Prevent accidents on the roof during the installation of solar panels with inspections. Read on to find out how MoreApp can assist you with this.
The safety of your installers is what matters the most. In the Netherlands alone, thousands of installers work on the installation of solar panels on a daily base. Working safely is therefore paramount and requires more attention in this sector. Installers do not always take sufficient measures to work under safe circumstances. Concerns were expressed on several occasions by the Central Government, the Dutch Labour Authority, and industry associations Techniek Nederland and Holland Solar.
Providing Information on Working Safely with Solar Panels
Education plays a vital role in promoting safety awareness. Did you know that MoreApp also allows you to assign Tasks by sending a notification to the user? You can also add a toolbox to your digital forms using images. In a single glance users will have access to perform the inspection. In addition, you can let users confirm whether or not they have completed the Task, providing extra security. You can have installers attend training courses through the trade association for additional safety.
Installing Solar Panels Safely
During installation, MoreApp can be used to perform safety checks. Installation engineers can verify and tick off the correct safety measures, such as using fall protection systems, grounding checks, and wearing appropriate personal protective equipment. With our App, you can make sure that installers do not skip essential steps and that safety procedures are followed.
MoreApp also offers the possibility to add photos and notes to your inspections. Installers can use this feature to document potential safety risks and quickly communicate with the team to take appropriate measures. This helps identify potential hazards and reduce risks during installation.
Safety Audits for Solar Panels
Safety audits play a crucial role in ensuring safe working with solar panels. These audits verify that installations comply with current safety regulations and identify potential hazards. With MoreApp, you easily create digital inspections and reports, securing compliance with all safety regulations. Compliance with safety regulations is essential to prevent accidents and to ensure long-term safety. If deficiencies are found during an inspection, it is important that they are rectified as soon as possible.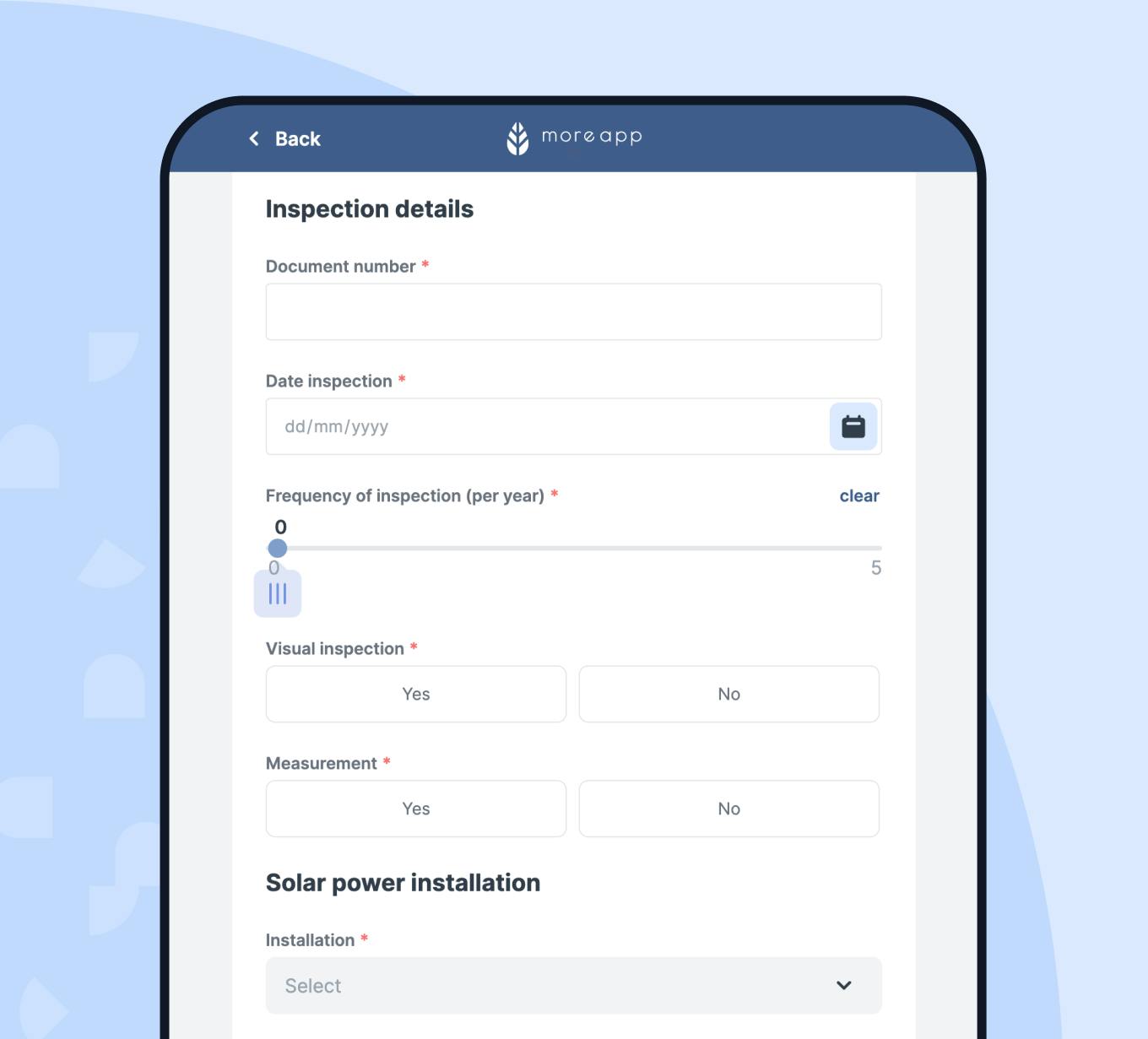 Improve the safety of your solar panel installations with MoreApp. And there is more to benefit from when your company chooses to work with MoreApp, such as:
Creating your own customised inspection forms within minutes
Complying with safety requirements
Assigning tasks to users
Secure data storage
Submitting forms in real-time
Notifying all stakeholders immediately
Working online and offline
Are you ready to take your solar panel inspections to the next level? Try out MoreApp for free during our trial period.