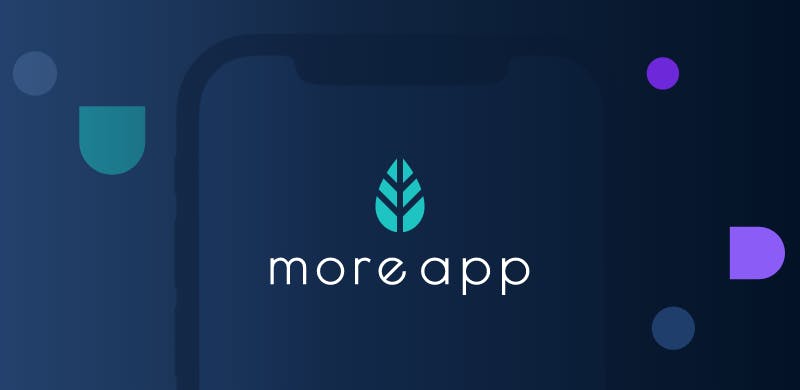 Our New App that Makes Your Life Easier
Hooray, fantastic news because our new App will be rolled out! From the 4th of July 2023, we will enrol our new App in phases. Our new App is one of our most significant product improvements in MoreApp's history. In this blog post, we list the most important changes to our new App. Are you ready for a new user experience?
At MoreApp we take pride in our work. Behind the screens, we worked very hard on making the to make this new App possible. How will this new App benefit you?
Never Lose Work Again
Never lose any of your work ever again. Whether your phone is run over by a bulldozer on site or dropped from a crane, your work is safe with MoreApp. Your work will automatically be saved to the cloud and synced with all your devices. This allows you to start your work on one device and finish it on another.

A Whole New User Experience
We have improved the user experience of the app. This means it is easier to navigate in the app and even easier to submit your forms. We also thought our new app could use a revamp, so we have selected an easy-on-the-eye blue colour palette for a fresh look. This new colour improves the usability of our app and is part of our fabulous (at least we think) re-branding.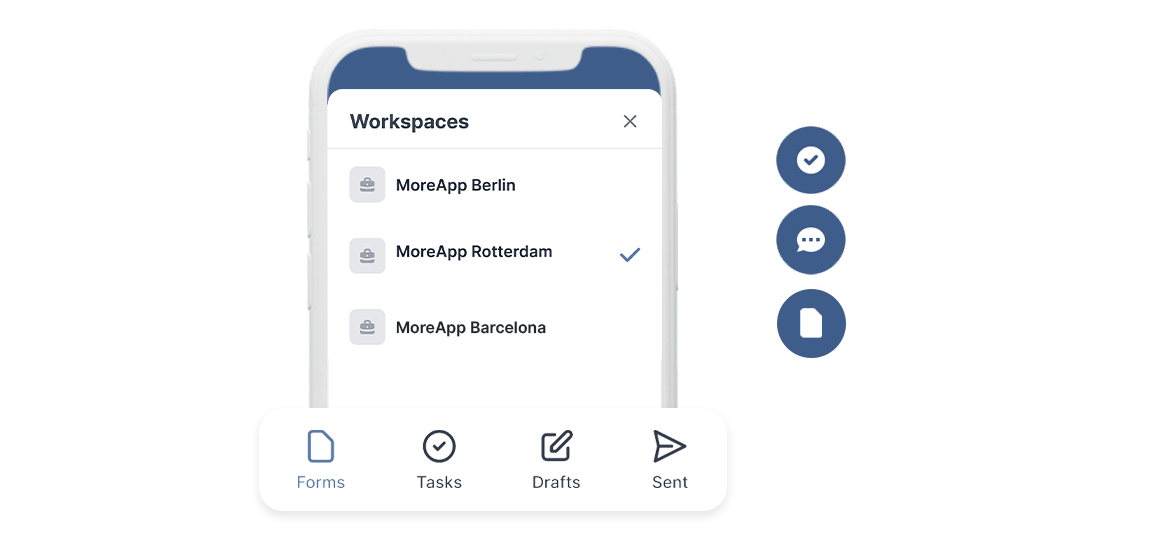 Other Improvements
Is there even more? Oh yes!
All of our widgets have had a makeover.
The Date-widget has improved, the layout depends on your device settings.
Quickly validate if the number is too high or too low with the Number-widget.
Send button has a new place and can be found at the bottom.
You will be able to switch between different companies with Workspaces.
You will be able to reset your password in the app.
Every change is saved automatically. This means you will never lose work again.
Easily search for forms in the app.
Switch to another language.
Navigate to our Help Center directly from the App.

Important Information about the Roll Out of the App
Out with the old and in with the new. Want to know more about the newest features and improvements? Read more in our Help Center post.
The release of our new App is rolled out in phases starting from the 4th of July 2023. Please be patient if the update is not yet available to you. Once the update is available, it will be visible in the App Store or Google Play Store. It could be that your users may be working with different (old and new) versions of our App.
Branded Apps will be updated later. Our Branded customers will be personally informed by us.
Do you want to see how your forms will look in the new App? We have replaced the old webclient.moreapp.com with the new link app.moreapp.com. Log in on the new Web App and let us know what you think!
Are you ready to digitise your forms? We make your life easier! Sign up for free and try out MoreApp for 14 days.