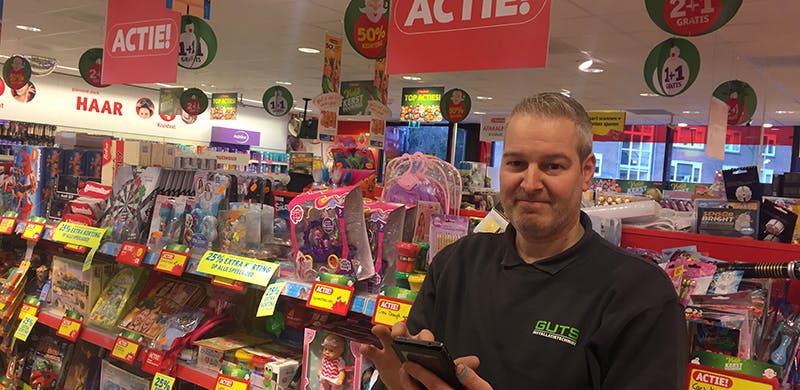 GUTS Installations Inspection App
MoreApp relieved GUTS installation from its burden of receiving outdated and wrong versions of inspection forms. Besides that, due to MoreApp unorganised and messy forms are a thing of the past.
Company
GUTS installation offers complete solutions for building-related installations in the retail, hospitality, and utility industry. The company enables electronic and mechanical engineering installations to function smoothly and accordingly. 
Forms
GUTS installation uses MoreApp as a handover and inspection app for installations in shops form Kruidvat. Kruidvat is a dutch drugstore chain, located in the Netherlands, France and Belgium. The periodical inspections of the emergency lights and burglary installations are carried out by using MoreApp's digital forms app.
Quotation

'' I only hear praising words from my colleagues whenever they work with MoreApp's inspection forms. When a change is made to a form, it only takes one click and every colleague has the newest version of the form on his or her tablet.''- Hans van Kilsdonk 
Challenge
The challenge for GUTS was to completely replace its handwritten paper forms for digital forms. The most important aspect for GUTS was to make sure that the right person receives the right form in the least amount of time. 
Solution
After a mechanic is finished filling in a form, an email is immediately send to the relevant party. Therefore, necessary course of action, such as ordering an armature, can be taken right away. This step is even more effective given that the email includes pictures of the part that needs to be ordered. Piles of paper forms have been replaced by a efficient and effective stream of digital forms. Acto Informatisering BV helps GUTS installation as a partner of MoreApp.