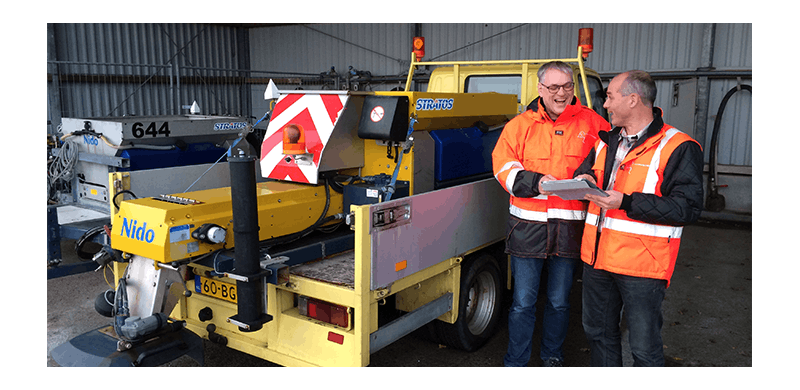 Municipality works with inspection app
Sietse Walinga and Cees Kater, both supervisors at the Municipality of Noordoostpolder in The Netherlands, are very satisfied with the user-friendly drag and drop form builder. Working with the app started small, but is now used in all of their services.
In total Sietse and Cees have built 18 forms, Sietse: "Municipalities are crazy about reports. I would definitely recommend MoreApp because it is very easy to create digital forms and go paperless. Our municipality manages a large are of 45 people in the work field. Daily they inspect the maintenance of 75 public spaces, art, roads and public lighting."
Paper inspections are history
Cees found MoreApp in the App Store on his iPad. "I was looking for an app to make our work easier. Before, all inspections were done on paper, but then a lot of questions arose about the filled in paper form; after having unclear and unfilled fields. With MoreApp we work with standard answers. if we find something that should be cleaned, a note- and photo field automatically pop up in the app. After that, an action follows,"Sietse adds: "Now answers cannot be misinterpreted. A picture is worth much more than a description."
Read the review a construction company that had build it's own inspection app.