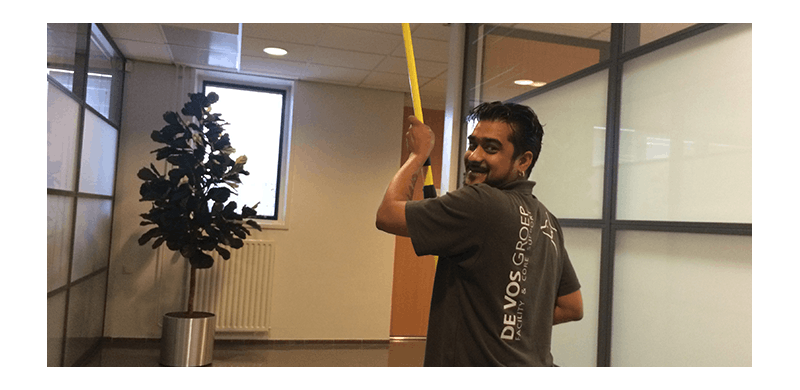 Fire alarm inspection app
De Vos Group, based in the Netherlands, successfully works with digital forms to inspect fire alarm systems. Now the company has structures and impressive reports with less effort.
Next to a professional in the field of catering, cleaning, and ergonomic workplace design, De Vos Group is also authorized in the field of fire alarm systems.
Create my own forms
Filip van Asch, the Form Builder at De Vos Group, explains the choice for MoreApp: "Without investment I could immediately create a form without any commitment. In addition, there is no need to hire an expensive specialist for a small change in the forms; the Form Builder of MoreApp is ideal for this. In addition to forms, I aso added a PDF report in our own style. They now look exactly like the paper forms that we used to have."
The inspection team is responsible for more than 900 installations. Filip: "Importing data sources makes working much easier for us. It is essential that the exact address and building number are on the PDF report. Thanks to MoreApp we have a good report with less effort."
Reports
"The employees fill out all the inspections of fire alarm systems on a table, with the data export we can create detailed reports. It's easy to filter it by employee, location, and customer. For us, it is important to quickly gain insight into our data."
"I've also tested other form apps, but MoreApp gives me the most freedom because the app works on all kinds of devices. Therefore, you're not limited to one type and you can use the forms anywhere, anytime."
Digital Signature
"Some of our clients do not have time to check the fire alarm systems; think of hospitals, health care facilities and hotels. After the inspection, the client has to sign the form, then we print the completed form. We do this because the results of the inspections have to be in the paper logs of the building, but we prefer to have everything digital."