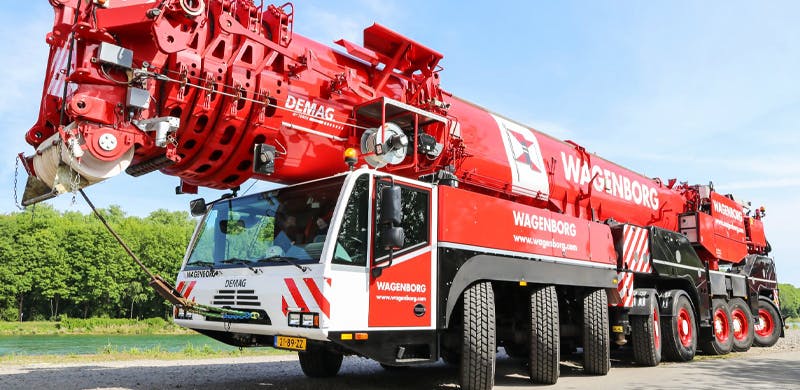 Easily Communicate with Field Staff
What started with one digital form has grown into the automation of multiple processes. With the result; more interaction between operational and office employees.
Wagenborg Nedlift provides unique solutions for heavy transport and hoisting work. The company has been a satisfied MoreApp user since 2017!
Deviations Immediately Insightful
Jeffrey Poort, the Form Builder I am interviewing, indicates that it started with digitising a safety checklist for cranes. The cranes must be in excellent condition. The cranes are periodically inspected and checked by the operator, with the MoreApp safety checklist. Automatically an email is sent to the technical service. At a glance, it's clear whether there are deviations. Subsequently, repairs can be scheduled where necessary.
Employee Safety
After the success of the safety checklist, Wagenborg Nedlift also started digitising workplace inspection forms, safety instructions, indemnities, incident reports and improvement proposals!
A safety instruction is a form with information on safety topics and is intended for all employees. The employees read the instruction and digitally sign for the fact that they have read the provided information. Previously, these were printed, distributed on paper, signed, scanned, sent by email and then retyped in Excel. You can imagine that Wagenborg Nedlift is happy with the digital process.
"MoreApp helps us with a great tool to easily communicate with staff in the field. " - Jeffrey Poort.
If an employee has not signed the safety instruction, a reminder can be sent with the MoreApp Platform. With MoreApp, Wagenborg Nedlift has a very structured process, that will help them with the yearly Safety, Health and Environment audit.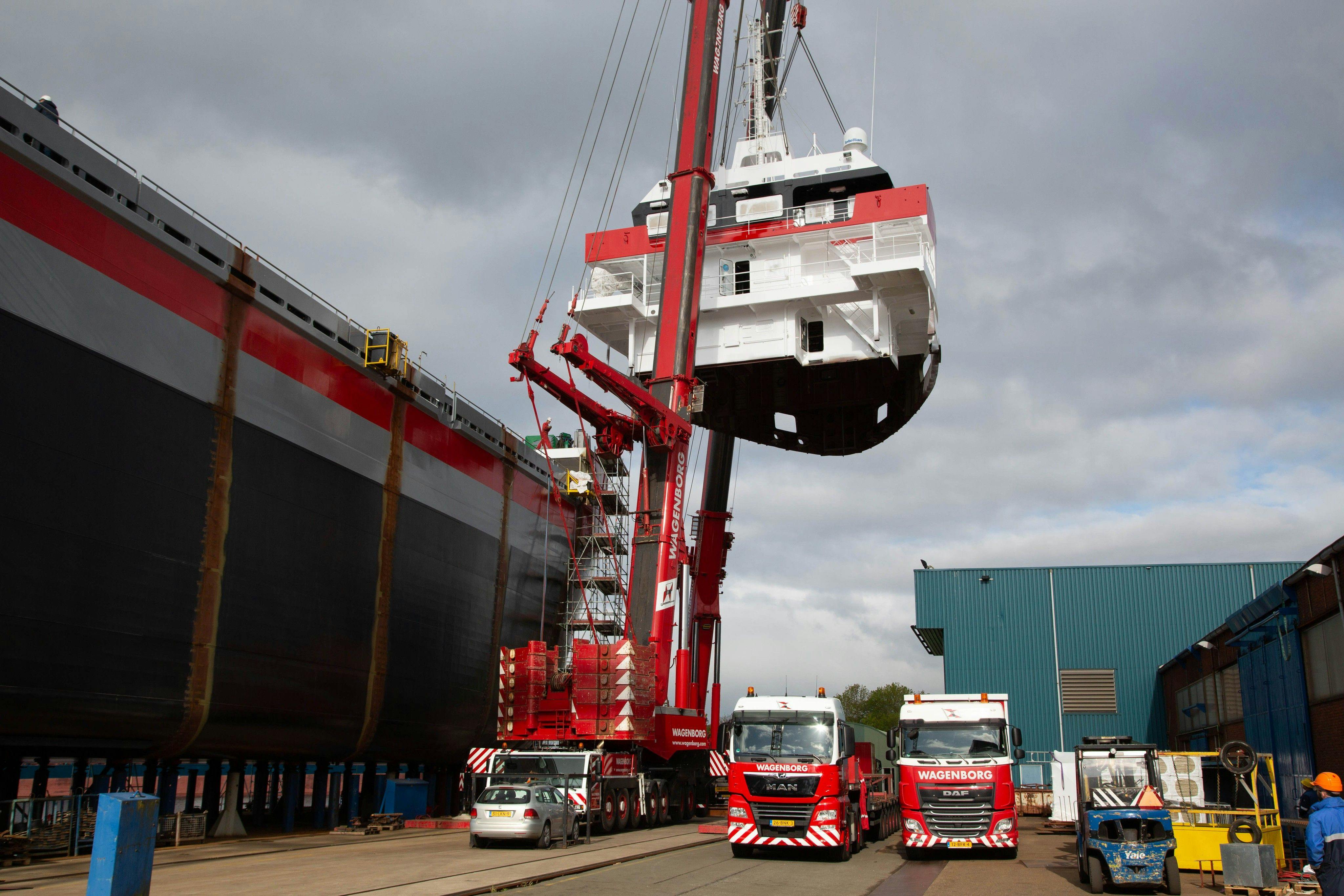 Processes Run Smoothly
With the digital incident reports and improvement proposals, Wagenborg Nedlift receives structured input from its field staff. What used to be done by phone and via WhatsApp, is now all covered by MoreApp.
"MoreApp helps me to easily and intuitively create forms. No technical knowledge is required." - Jeffrey Poort.
Finally, Jeffrey explains that he expects more and more time savings as more processes are optimised with MoreApp. He is especially happy with the elimination of "hassle". As soon as something can be automated, the errors are also minimal. Since using MoreApp, the processing of data goes a lot smoother!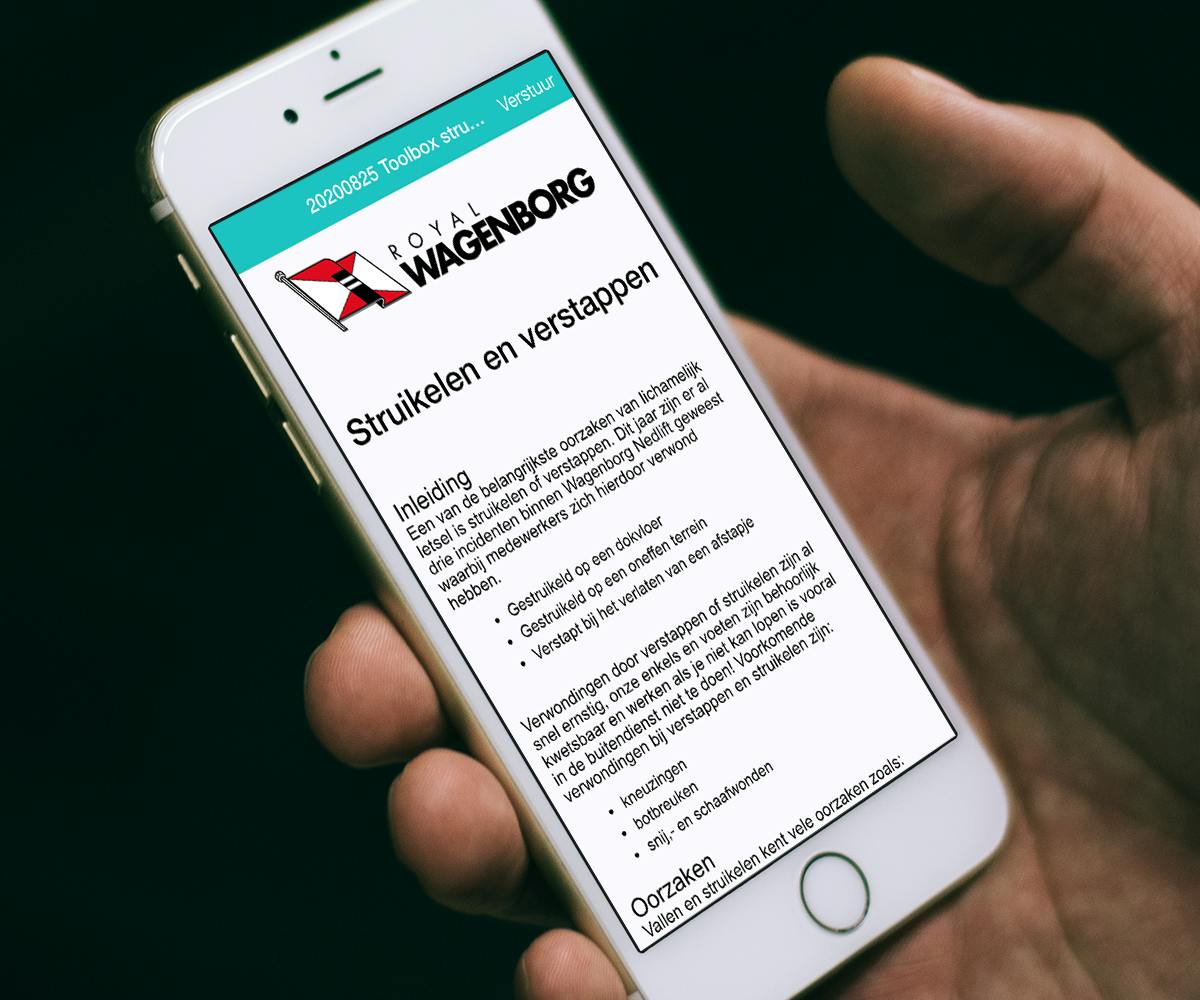 Do you want to communicate easily with your field staff? Start your free trial!