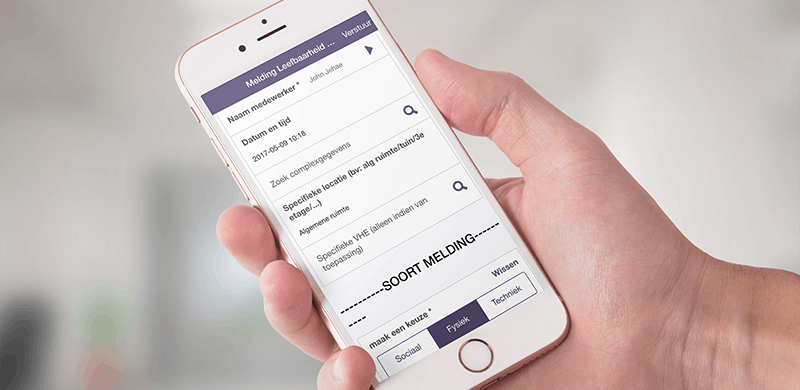 The Digital Notifications of Housing Corporation Zowonen
ZOwonen's employees send digital notifications on location. As a result, the housing corporation has realtime insight into its complexes.
Company
ZOwonen manages social housing projects in Limburg, the most southern province of the Netherlands. The department of liveability and resident participation in cooperation with tenants make sure that the quality of life in the neighbourhood is as optimal as possible.
Forms
Employees are on location in the neighbourhoods and use MoreApp to report remarks about the quality of life in the area. Examples of this are: noise disturbance, poorly managed gardens, dumped garbage etc. Besides that, MoreApp is used to capture the data from introductory interviews with new tenants. Finally, the cleaning partner of ZOwonen uses MoreApp to notify ZOwonen about the status of the cleaning activities. 
Quotes 
''Our administration saves time and we receive more accurate notifications'' - John Jehae
''I am very satisfied with MoreApp's support department. Whenever I have a question, I quickly receive a good and elaborate answer'' - John Jehae
Challenge 
Originally, notifications were written of a piece of paper and later entered into the logbook. This took a lot of time and did not always give a good overview of the data. ZOwonen was looking for a way to optimise this process and therefore work in a more effective and efficient manner.  
Solution
Logbooks always up-to-date
Notifications are now registered digitally with MoreApp and the registrations overview on the MoreApp platform is used as their logbook. The registrations are filtered on complex numbers and with that they are able to get direct insight in their complex activities.
Time gain
A significant amount of time is saved in ZOwonen's administrative process. Whenever a registration is sent, the PDFs are automatically scanned into their back office system named Viewpoint. After this, the right person (cleaner, contractor, etc) receives a notification email to fix the reported issue.