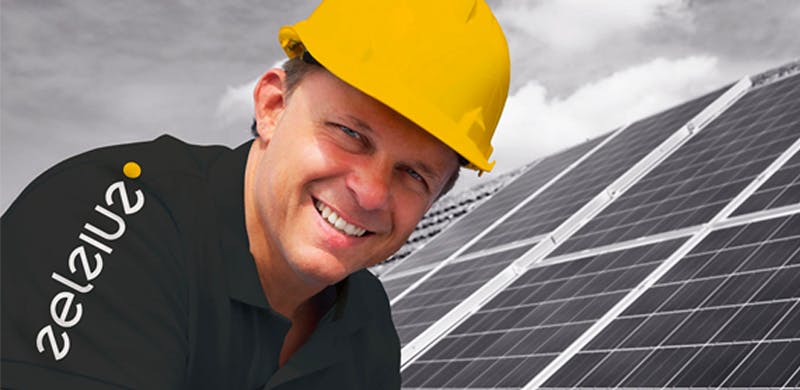 Digitally Handing Over Solar Panels
Nowadays sustainable energy systems play a major role in society. Installing solar panels is a growing industry in the Netherlands, an industry that likes to work with MoreApp.
MoreApp is a secure, easy and fun tool to optimise processes with digital forms. You build the forms yourself and can therefore exactly create what you like.
MoreApp's customer Zelziuz produces and installs solar panels to housing corporations, contractors and installers. In addition, Zelziuz is also involved in the service and maintenance of the solar panels. Jos Oortman explains how Zelziuz uses MoreApp to inspect homes and handover installation work.
"MoreApp ensures that we can work efficiently. The technician has not even left the house yet and the information is already available at the office!"- Jos Oortman
Inspecting the House
Before the solar panels can be installed, a checklist of the existing situation of the house should take place. Using MoreApp's digital form as a guideline, the Zelziuz employee walks through the house to check the essentials of the cable route and the roof. The questions are predefined and the photos are saved directly in the app.
The completed form results in a report. This is a document that the technician uses to exactly know where the installation should be placed in the house. MoreApp helps to capture the actual situation, given that every house is different. MoreApp helps Zelziuz to save time because the technician can prepare his visit without having to drive back to get extra materials.
Handing Over the Work
The technician who installs the solar panels on the roof fills in the digital handover form on his phone. They scan the panel's barcode and add a photo of the result. After sending the form, Zelziuz will receive the handover report.
The same is done inside the house. Photos of the installed cable are added to the form. As soon as the solar panels are working, the report is sent to the client. This report serves as proof of the completed and delivered work.
Form Builder
It is the task of the person who builds the forms for the technicians, with the MoreApp Form Builder, to make them as easy as possible. They do this by ensuring that all known information is already in the form.
Ready to save time with digital forms, just like Zelziuz? Sign up and start your free trial!