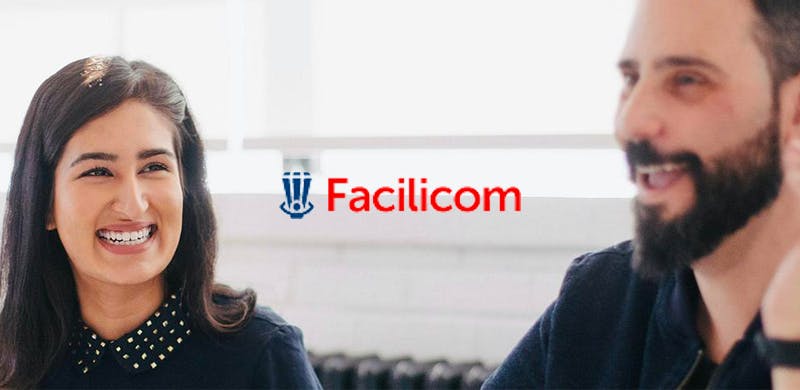 Increased Security and Efficiency with Digital Forms
Facilicom Belgium had to take a different approach in order to be able to comply with local legal obligations. This different approach has been made possible by MoreApp and its digital forms. A positive development is the increased safety conditions of the workplace and the safety of the employees. By using digital protocols they have gained better insights into risks and dangers on the work floor. Keep reading if you want to know how Facilicom has improved its health and safety conditions.
Reduced Workplace Accidents
Facilicom is a facility service provider in the Netherlands and Belgium. They provide services for cleaning, catering and security. One of their new projects is Food&i, a food & beverage concept for the Benelux. When it comes to providing these services, Facilicom is bound by strict legal obligations. One of their top priorities is the safety of employees. An Peeters, Prevention Program Advisor, is responsible for the Belgium market of the Facilicom Group. She explains more about the role of MoreApp in their prevention programs.
As a Prevention Program Advisor, An is responsible for the whole process from A-Z. An important part of the process is creating digital forms with MoreApp and analysing the collected data. The biggest achievement so far? The significant reduction in the number of workplace accidents. Early identification and improved health and safety conditions prevent more accidents from happening. An: "There is a noticeable downward trend in the number of accidents. We can conclude the digitised work processes have a positive influence on the risk management systems."
Not only the number of accidents has decreased. The amount of time spent on the process has been reduced as well. It used to take Facilicom about twenty-five days to receive information about an occupational accident. When an accident happened on location, the supervisor had to be called. All paper forms had to be sent per post and taken to the General Practitioner. This process has been accelerated by using MoreApp's digital forms. The average time has now been reduced to only four days.
"There is a noticeable downward trend in the number of accidents. We can conclude the digitised work processes have a positive influence on the risk management systems."
An Peeters
Prevention Program Advisor
Facilicom's efforts don't go unnoticed. Even the Belgium government has praised their efficiency in tracing Covid contacts for which they used MoreApp.
Clear Instructions and Positive Feedback
Facilicom was faced with a difficult challenge. All the extra paperwork to comply with legal obligations had an impact on the motivation of the employees. The willingness to use and create forms has grown because executives are now involved in the process. All users are now motivated to fill in the forms and praise the user-friendliness of MoreApp. MoreApp can be filled in online and offline which is also a big plus. This saves the users a lot of time. Facilicom Belgium has solely received positive feedback. What do users appreciate the most? The clear instructions that Facilicom provides, the reduction of paperwork and the many possibilities MoreApp offers.
"MoreApp is very user-friendly and it's easy to manage and add users with your user management. We can make great analyses with the reports. It saves us a lot of time."
An Peeters
Prevention Program Advisor
Most Commonly Used Forms
Facilicom's most commonly used forms are:
Project safety plan form
Workplace inspection form
Report unsafe situation form
Occupational accident declaration form
The Facilicom Security Department in particular makes use of the Workplace inspection form and Covid contact tracing form. Digital forms are being used in more and more departments for various purposes. The Human Resources department is a big fan of the application forms and surveys to gather feedback. A great example of this was a survey about an ergonomic way of working from home.
Would you like to increase the health and safety conditions of your employees just like Facilicom Belgium? Start creating your own digital forms and try MoreApp with our free trial.