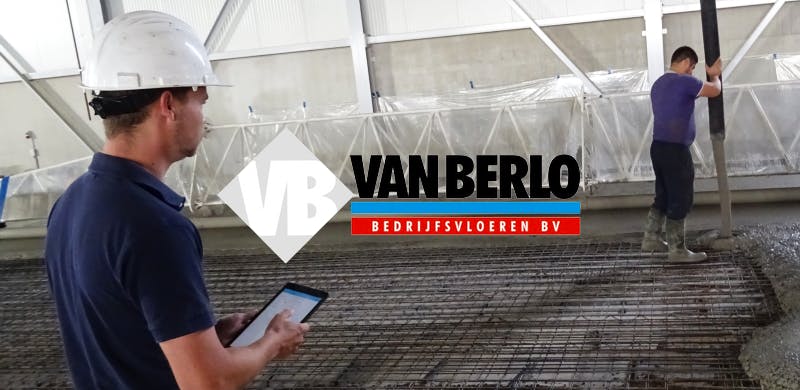 Daily Reports App
Van Berlo Groep uses MoreApp to capture data in an easy manner for the daily reports. What advantages does the daily reports app have?
Company
Van Berlo Groep is an innovative developer and producer of high quality industrial concrete floors. The company produces 1,5 Million m² concrete floors, 125.000 piles and 400.000 m² building foundations on a yearly basis.
Forms
All the different divisions of the company work with digital forms. MoreApp is being used to report new offers, ordering materials and for keeping track of daily reports.
Quotes
"We are fan of MoreApp. We even use a digital form for the applicants for the open day." - Jeroen van Lieshout
"MoreApp is a simple tool. You can extend the forms with all sorts of useful functionalities. To make a dynamic form using the rules is worth gold to us. If I'm doing an inspection somewhere of a concrete floor, the first question is what type of concrete floor it is. After I have made a choice, only the questions belonging to the specific type of floor are visible." - Jeroen van Lieshout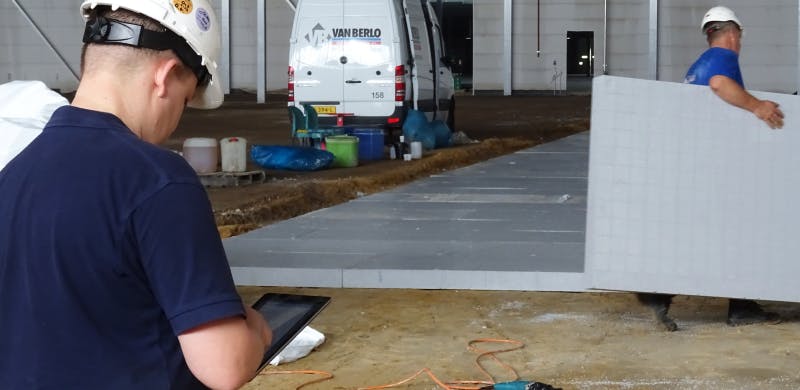 Challenge
The challenge for Van Berlo Groep is the large-scale quality assurance and the improvement of its existing products. Van Berlo searched for an app that could be integrated with her backoffice systems. In addition, there were processes that could be made more efficiently such as the process of ordering materials. Before MoreApp was utilised, this process was done by email. It happend on a regular basis that project leaders had to call back with questions what exactly was meant in the email. Van Berlo also wanted a digital day report to easily record how long it takes to finalise a concrete landfill.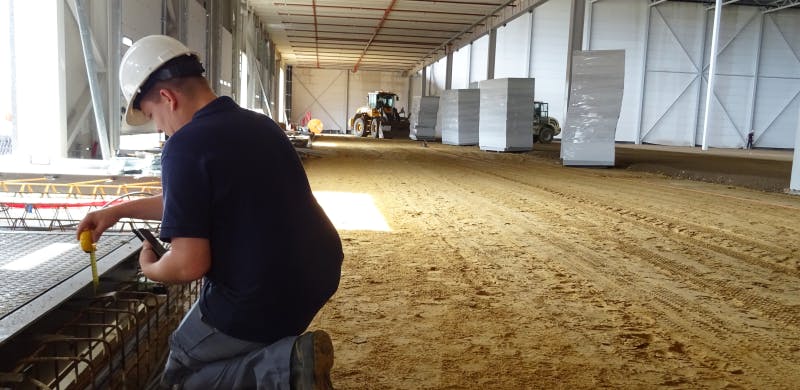 Solution
Forms for Every Department
Every department of Van Berlo has its own folder with it's specified Forms. Van Berlo Employees of different departments only have acces to the forms that are applicable to them. If the sales department sells a project, the planning receives an email with the requirements for the new project and whether or not if there are sufficient materials present for the project. The other companies of Van Berlo Groep, Vibrocom foundation engineering and Van Berlo Engineering, are if needed, immediately informed about a new project.
Quality Assurance
By consistently filling in daily reports Van Berlo assures the quality of her work, which is useful for the Dutch quality assurance law. Due to the registration of the quality of Van Berlo's work, questions regarding the quality can be given years later without the hassle of searching through a pile of paper forms. Van Berlo controls the process of pouring concrete by recording the start- and endtime of the process. By recording the time spent on pouring concrete, the company can compare different concrete plants with one another. The registered data can be used to implement improvements.