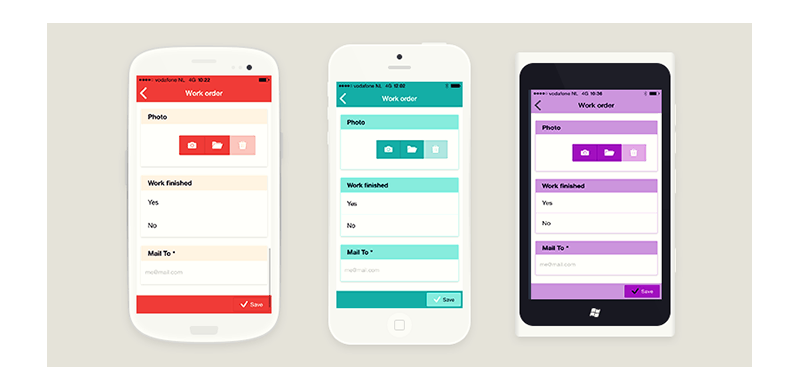 Create your own color theme
MoreApp introduces the option to create your own color theme. You can change the look and feel of the app to match your company's colors.
Go to the Settings tab and click on Themes. Click on Add Theme and you can select your own color.
What else is new?
If you publish the form and you forgot to add a data name for example, a detailed message will appear. You can see exactly in which form and which field the error occurs, so you can easily add the missing data.
Would you like the app to remember your last entry? When creating an element check the Remember Input box. The value of the last time you completed this form will be pre-filled. This data is stored locally on your phone or tablet. Useful for contact details.