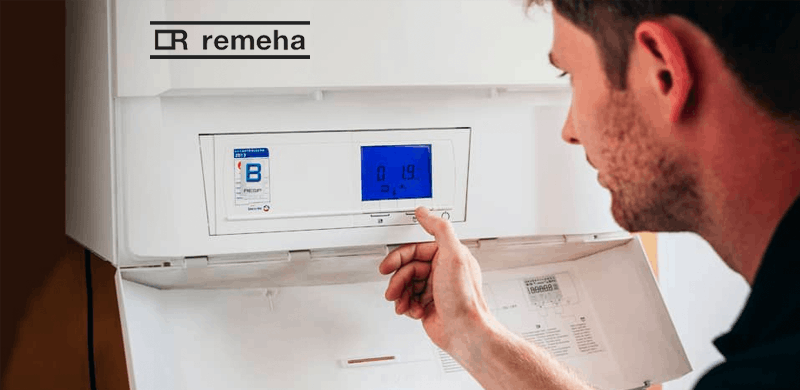 Digital Forms for Boiler Services
Remeha focusses on sustainable indoor climate solutions such as central heating boilers and heat pumps since 1935. The company uses MoreApp for various maintenance and inspection processes. With MoreApp their processes run faster and smoother. Find out in this blog how Remeha managed to improve its processes.
For this case study, we interviewed Herman Boer who is an Aftersales Specialist at Remeha. Remeha uses MoreApp for a long time. Initially, MoreApp was implemented for maintenance contracts with customers. After their free trial period they decided to implement MoreApp's digital forms for the IT and field service departments.
"During the free trial period, we tested many different functionalities. Ultimately, MoreApp proved to work very well for many different processes within the company."
Herman Boer
After Sales Specialist
Boiler Inspection Forms
Remeha often uses forms for boiler inspections. When a notification is received about a broken boiler, a Remeha damage expert will be on-site to carry out the assessment. With the app, available for Android and iOS devices, the damage experts can quickly and easily assess the damage. The boiler inspection form includes required fields to ensure that all inspection points are completed.
By adding photos of the damaged components the inspection list is more supported. Once the inspection has been completed, the aftersales team receives the boiler inspection form in real-time. Based on this information, the after-sales team prepares an invoice. This invoice and report are directly sent to the customer.
The Benefits of Digital Processes
Remeha benefits from digitising paper forms. The biggest advantages for Remeha are: saving lots of time, securing data storage and increasing employee satisfaction within the company.
Secure data storage
Data security and storage are the highest priority for Remeha. Remeha's IT department has performed a thorough investigation and was very impressed by MoreApp's security. MoreApp complies with the most important standards for information security management systems with our ISO 27001 certification.
Increased Employee Satisfaction
Remeha's employees are very satisfied with MoreApp. Remeha's forms contain several predefined options. This saves the employees a lot of time on administrative work.
"One of the main advantages for the technicians is the ease of filling in forms."
Herman Boer
After Sales Specialist
Remeha experiences more benefits from using MoreApp:
No more double data entry
Always access to their forms
Easy to customise forms
Do you want to optimise processes by using digital forms like Remeha? Sign up and start your free trial now!