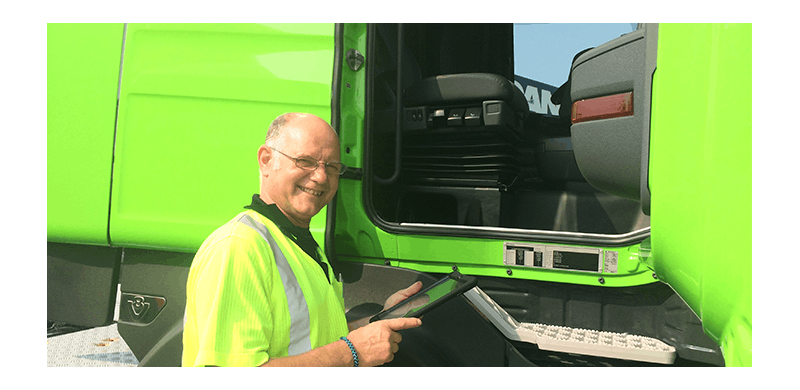 Mobile forms in the automotive industry
A large part of the paper that is used in the automotive industry lies in the forms. Large numbers of forms are consumed daily. Think of forms for test drives, intake and issuing, claims, leases and valuation. Scania Netherlands, AutoXL and That's lease said goodbye to paper forms after testing MoreApp.
A lot of is written about new trends in the automotive industry. Think of electric vehicles, fuel efficiency, green vehicles, and self-propelled cars. The digitization will continue to increase. Software (engine control and navigation) is a standard in new cars. Cars are becoming more modern, yet many companies in the industry still use paper in the workplace.
Work mobile
Nowadays everyone owns a smartphone or tablet. There are plenty of tools to work mobile. But sometimes organizations seem to have difficulty moving away from ingrained habits. With digital forms, the benefits easily outweigh the disadvantages. All those man hours of paperwork (and entering it into the computer) can be spent on more productive purposes. Saving time is obviously attractive but an important aspect of paperless work is also reducing errors. Scania Netherlands explains: "Using paper arose a lot of mistakes. There was too much freedom: it varied from person to person what was acceptable to fill in and what was not. Thanks to MoreApp the questions are not accidentally forgotten and pictures do not get lost."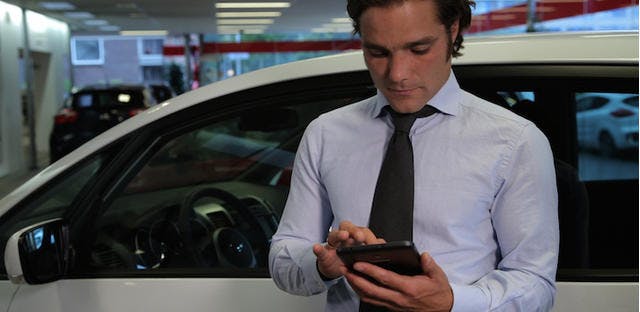 An easy step
The step to digital forms is becoming easier. Even if you're not technically trained, you are able to digitize the paper workflow. MoreApp provides an excellent tool to digitize forms. With this tool, everyone can design and manage his / her own form. The complete digitization of the automotive industry is therefore a step closer. AutoXL, an used car dealer in the Netherlands: "For us it is important that an app is fast and convenient. With MoreApp everything speaks for itself. I fill in the rental contract and the client only needs to put a signature on the tablet. It could not be easier...!"
Customer satisfaction
Used car and truck dealers who already use MoreApp all started with a test phase. This is how it works: a few employees in the company start using the app instead of paper. When using the app, they understand that filling out forms goes faster and easier. While preparing a test drive, simply a photo replaces the act of copying a drivers license already. Lease company; "That's Lease" in the Netherlands observes high customer satisfaction. "The customer immediately receives a copy by email of the completed form when we take in or issue the car. The truth about damage cannot be twisted, everything is fixed and signed." At each level a convenience.