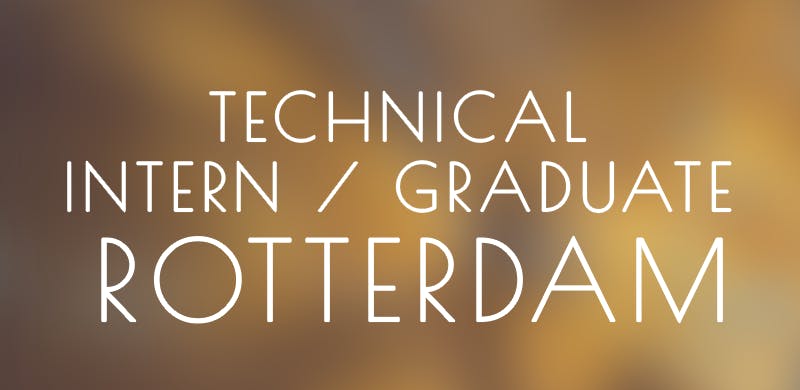 Job offer in Rotterdam: Technical intern/graduate
As technical intern at MoreApp, you will develop using the newest techniques and contribute to the development of an awesome app and Form Builder.
What will you do
Using your knowledge of front- and backend systems you'll contribute to making our SaaS product even more awesome. You'll use the latest and greatest technologies, frameworks and languages of your choosing. Lastly, you'll help migrate our product to a completely new infrastructure, using microservices, container orchestration and cloud tools.
As part of the development team, you'll help us scale up MoreApp to epic proportions.
Need buzzwords? Alright, here we go.
Using infrastructure-as-code (IaC) we'll manage multi-premise Kubernetes clusters, running containerised multi-language microservices and cloud functions, continuously delivered by pipelines. All auto-scaling, auto-healing and zero-downtime, of course. On the front-end we're all aboard the Progressive Web App (PWA) train, building platform-agnostic applications using Web Components and micro-frontends. Batteries included.
Our culture
At MoreApp we strongly believe that developing is a creative process. We understand that no developer is going to be 100% productive, all the time. So, if you feel the need to reset your brain and get a fresh look at things, you may dare one of the other devs to a game of Mario Kart (Beware, we'll crush you) or table tennis.
What you bring to the table
You are studying Informatics on bachelor level or higher
You have an independent working attitude with a critical view
You are interested in the whole spectrum: frontend, backend and design
You have excellent Dutch and English oral and writing skills
You've seen Office Space at least twice
What we bring to the table
A nice assignment
We'll provide you with a Macbook Pro
Widescreen monitor
An awesome office in the Groothandels Gebouw, next to the central station, in Rotterdam
The opportunity to get to know our colleagues from the Barcelona and Berlin office
A challenge: Since we're aiming to always use the latest and greatest technologies, you'll need to keep learning and improving yourself
Contact