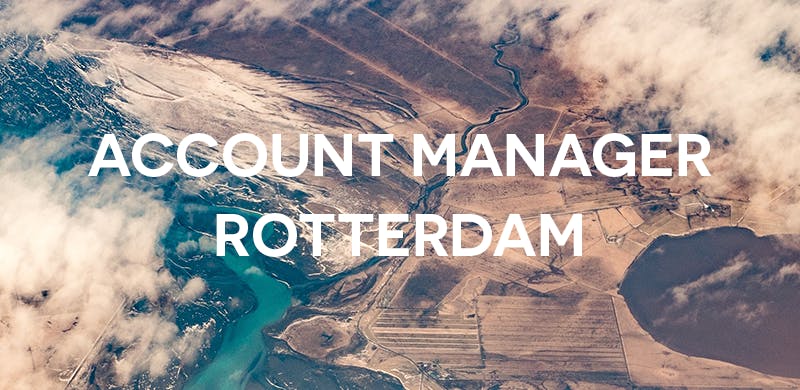 Job Offer in Rotterdam: Account Manager
As an account manager at MoreApp you will build excellent relationships with users and partners.
You will work for an innovative startup that helps companies around the world with digital forms. Companies such as KraftHeinz, Bolsius, RET and Nestlé work with our digital forms for inspections, surveys, work orders and time sheets. You like being closely involved in the results and can't wait to get started. As an account manager at MoreApp you get the opportunity to use your passion to help companies saving paper, time and money.
What will you do
Processes. You will advise our users how to use our tool in the best way for their specific process.
Partners. You will create and maintain excellent relationships with our partners and connect new partners.
Meetings. You will drive around The Netherlands and Belgium to visit customers and partners.
Customer succes. You will assist existing MoreApp users with the digitalisation of business processes.
Conversion. You will actively activate contacts into customers by offering them your help.
Our Culture
We are a startup with an open culture and maintain a perfect balance between technology and commerce. Apart from our headquarters in the awesome co-working building Het Industriegebouw, located on the Goudsesingel in Rotterdam, MoreApp also has an office in Barcelona. We see our Spanish colleagues every morning during our daily standup. We have an informal and flat organisational structure, so communication is done in a horizontal and direct way. We offer you the opportunity to work at home, we don't believe in the nine to five mentality and we value personal development. Do you come across an interesting event or congress? We'll go there together!
Awesome colleagues
Our team consists of 20 young and ambitious people. We have a competitive and more importantly enjoyable table tennis competition. You will advise our partners and users using the newest MacBook and visit them with your car! We organise events such as workshops and tech sessions. A visit to our colleagues in Barcelona is also part of the deal. Successes and milestones are celebrated with the whole team! All in all, delightful colleagues to work with and a nice atmosphere on the workplace!
What you bring to the table
Education. We are looking for someone who is a starter on the job market with a Bachelor or Master education in the range of business, economics or marketing.
Communicative skills. We are looking for someone with excellent English and native Dutch oral and writing skills.
Good listener. We are looking for someone who is passionate about helping others in the best way by listening.
Attitude. We are looking for a proactive and driven person who dares to be critical and likes to pick up the phone.
Contact
Interested? Send an email to info@moreapp.com.