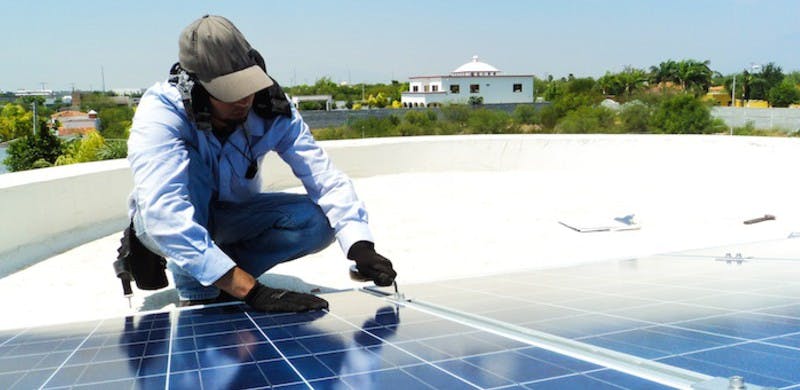 Improve your field service productivity
Let your field technicians concentrate on what they do best and let our work order app provide them with the form that is tailored to their needs and accessible anywhere. Improve your field service productivity with MoreApp for iOS & Android.
Nowadays customers require an accurate overview of completed field work. It is the field technicians that need to handle these requirements. Process improvements can be reached by using our simple work order app. Dispatchers can prefill work orders and assign them to a specific field technician. Field technicians complete their administrative work quickly and easily. With MoreApp everything they need is in one app.
Build and modify every form yourself using your computer. Our comprehensive online drag & drop Form Builder is so simple to use that everyone can build a digital work order in no time. Next step is to download the app for iOS & Android. Fill out forms using your smartphone or tablet and before you know it, you have created a 100% mobile process. Every task can be carried out in the field, without the need for a pen, paper, or computer.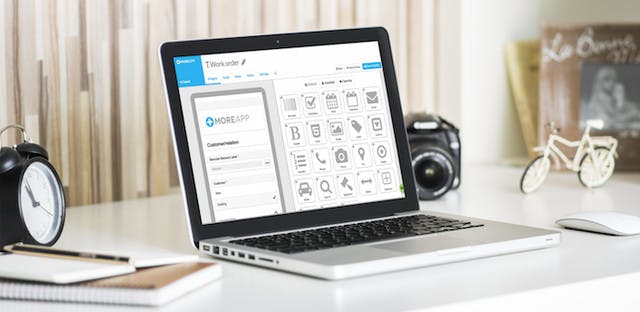 The PDF report of the work order, including hours worked, materials used, costs and travel, photo's and signatures will be send to those who need it. Customers have more insight in what you're doing for them and they get a report right away. At the office the work orders will be processed and billed.
The work order app for iOS & Android is exactly how you want it to be, because you are the one who built it. MoreApp is easy to use and can be integrated with any of your existing IT systems.