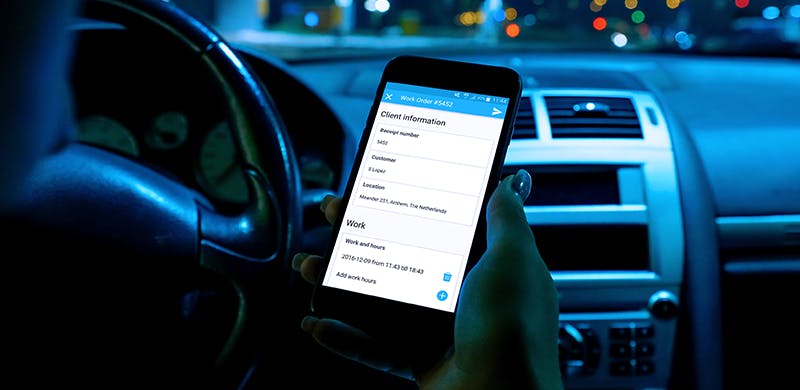 Work Orders at Your Fingertips!
Work orders, just like any other type of forms, are taken to the next level when upgrading to digital. A work order is an order sent by a customer to an organization/company for items or services. These orders can also be created internally within the company.
Since work orders are orders received by clients, how do we stop the paper pile from piling up? The orders cannot just be thrown out, they have to be stored for further inspections later on. How about the amount of trouble you have to go through just to inform everyone in the company about this new work order and the amount of time it takes to manually inserted into the computer?
There is one clear solution for all the troubles you may be encountering; digital work orders' app. With a digital work orders' app, you won't have to waste time storing data nor wasting office space on the pile of papers. You can easily receive and send out work orders from your fingertips!
Now, how can digital work orders truly be any better than normal paper work orders? Besides the fact that you cut your operational time in half and save money on paper, MoreApp digital work orders' app adds value to your work orders such as;
Filled out forms on hand at all times
Add barcode scans
Digital signatures
Automatically add the location
Time-stamps
Import information from Google Sheets or Excel
Export data to a Google Sheets or Excel
What more could you want from a work order! If you are ready to take your workflow and forms to the next level, go digital today with MoreApp's digital work orders' app!