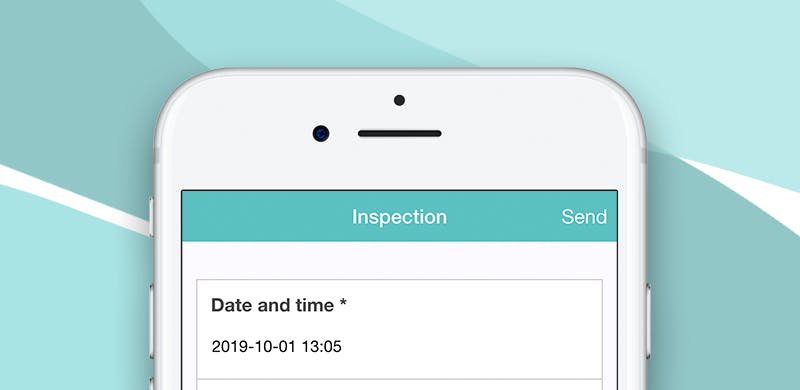 MoreApp's Ultimate Guide to Build Digital Forms
MoreApp introduces all the steps you need to know to build perfect digital forms. Discover our ultimate guide to build digital forms that suit your business!
Digitisation is part of our daily life, both in professional and personal life. We cannot ignore it. Digitisation has also brought a lot of new positive trends and solutions to the market resulting in the customer being a bit overwhelmed by all the options. For that reason, MoreApp would like to help you digitise your business in the best way by giving all the detailed steps you should follow to build perfect digital forms. As a result, you will save time, money and act more respectful towards the environment. Keep reading to become a professional form builder!
What is MoreApp?
MoreApp helps companies to optimise their processes by offering a digital solution: a Form Builder and a digital forms app.
How does MoreApp benefit your company?
Why Should You use MoreApps Digital Forms?
MoreApps digital forms help you in saving time and money. You will also contribute to a more healthy planet. Since you stop using paper forms. As a result, the processes go way faster and you increase your employees' productivity. Our users now see entering data as an old memory. Also, communication among workers is improved as work instructions can be sent to the right person in the field. Your customers receive all the information in real-time, they are kept up to date about the executed work. Finally, it is a win-win situation for you and your clients, the app is easy to use, intuitive and fun!
Who Should Use it?
MoreApps Digital Forms can be used in any type of industry. Some sectors that love to work with MoreApp:
Construction
Automotive and transportation
Food industry
Healthcare and education
Government and administrative
Security and surveillance
Banking
And many more...
What are the Steps?
The results: an improved workflow, happy colleagues and customers.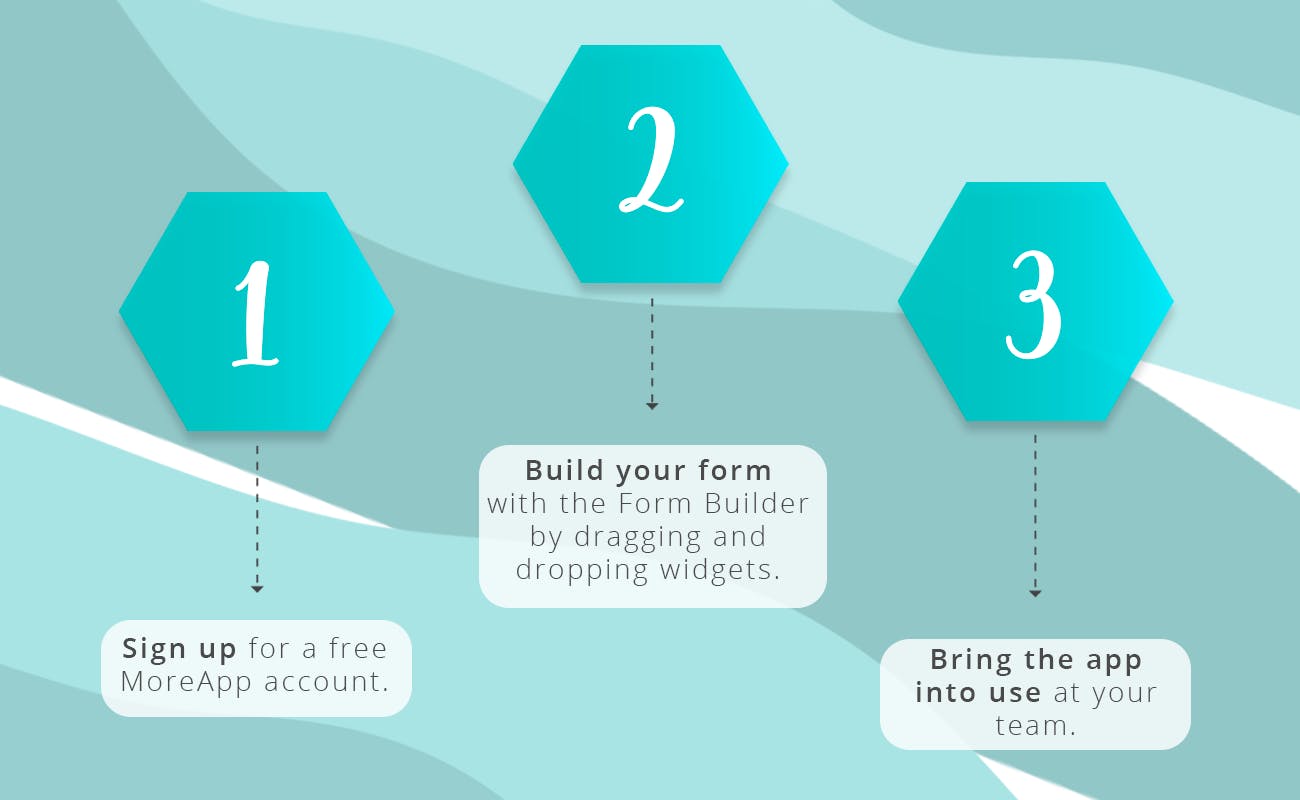 When building forms, visit our Help Center to find the answers on your questions. Could not find your answer? Our international team is happy to help you via the Chat function you can find in the Platform.
Tip from MoreApp:
You can download forms templates for free from the MoreApp Marketplace, to give you some ideas and push your creativity to the next level!
You are Now all Set!
You are ready to take the plunge of digitisation and build awesome digital forms!