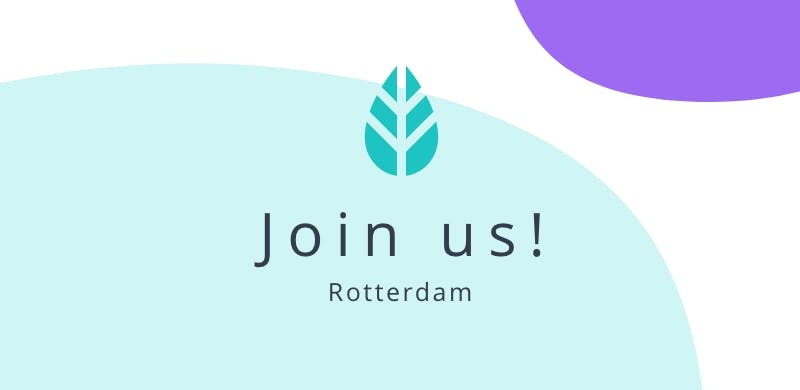 HR Talent Manager
Ready for a new challenge as a Talent Manager? In this role, you will manage our global HR Recruitment processes while maintaining MoreApp's inclusive and informal culture. Join our Team as a Talent Manager at our vibrant office in the heart of Rotterdam.
What is MoreApp?
A SaaS company that helps companies digitise their work processes by eliminating paper forms. Our customers work in several industries and create their own digital forms easily with our tool. MoreApp is a vibrant and international company that has an informal and open culture.
What is a MoreApp'er?
As a MoreApp'er you are driven and hands-on! You like to be part of a growing team, that works closely together. MoreApp supports diversity, you feel at home in an international working environment. You think out-of-the-box and are always on the lookout for great ideas and improvements.
What does your day look like? 🤩
As a Talent Manager at MoreApp, you are the go-to person within the whole company for HR enquiries. Every day is different! What will your day look like:
Finding opportunities and ways to recruit new talent
Handle all HR enquiries for each region
The onboarding of new employees has no secrets for you
Taking care of the wellness and health of all employees
You are the team coach that helps the players with their focus and overcome their challenges
Planning, organising and scheduling (yearly) reviews and other events
Make sure the database of (potential) employees is complete and up to date
Last but not least: You are MoreApp's cultural ambassador
How do we work? 💻
At MoreApp we work together as a Team! During our weekly online meetings, we make sure to speak with our colleagues in our other offices in Rotterdam, Berlin and Barcelona.
At our office in Rotterdam, you will work amongst a nice, young and ambitious team of ten people. We are growing rapidly, so this will change in a short period of time. Our professional team supports growth and takes good care of each other. MoreApp offers flexible working options.
Who are we looking for? ⭐️
As a Talent Manager, you have a minimum of two years of working experience in a similar role. You have legal knowledge about the Dutch market, know your way around HR processes and are creative in finding new talent. What else?
Curious, open-minded and collaborative
Highly aware of team dynamics
Excellent proven English and Dutch communication skills
Amazing problem-solving skills
Thrives in a team and works independently
Pro-active
Bachelor's degree
We are looking for someone who wants to make a positive impact and someone who is very respectful of other cultures. You will be our HR expert that feels comfortable thinking outside the box.
What you can expect from us? 🕵🏼‍♀️
🎓 Keep learning
Your growth matters to us, we offer training- and development opportunities
Challenge accepted! We are constantly improving our product and we set high standards
Involvement in the growth of a scale-up
🛠 Great tools
MacBook Pro
Awesome office in CIC, next to Rotterdam Central station
Flexible working culture with plenty of responsibilities
💰 Reward
Besides your salary, you will get:
29 days annual leave
Yearly holiday allowance
Awesome colleagues who can teach you some great Spanish, German or French sentences
Lots of freedom to share your own ideas
A company that supports your happiness and growth
Travel allowance
Send your CV to work@moreapp.com