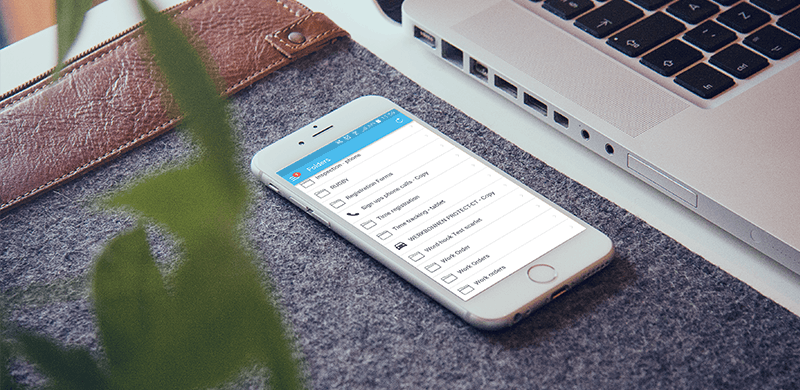 Offline Digital Forms App
Paper forms are a crucial part for day-to-day activities at the majority of businesses. Therefore, optimising this process so that its easy, effective and efficient is a must. MoreApp provides you with the opportunity to digitalise all your paper forms by using the App as your own digital forms app, that even works offline.
A lot of time is wasted by filling in paper forms and re-entering the data into a computer or database. Apart from the fact that its time consuming, it is also costly and unsustainable. With MoreApp you will save time, money and paper, apart from contributing to a more sustainable (business) world. You can design any type of form yourself in our Form Builder, and fill it in via the mobile application or webclient. When filling in forms via the app there is no need for an internet connection due to the offline mode. When you send a form in offline mode it will store the registration locally on your device until your device connects to an internet connection, it will then automatically send all stored registrations. 
Digital forms can be used in many varieties such as: surveys, inspections, work orders etc. MoreApp provides you with a wide range of widgets to compose your forms. The type of forms are endless due to the fact that we allow users to create their own widgets if they wish to do so. Furthermore, it is possible to integrate MoreApp with the software tools you are used to, so no need to re-enter data into a computer or database!
Explore more app yourself and sign-up for free!