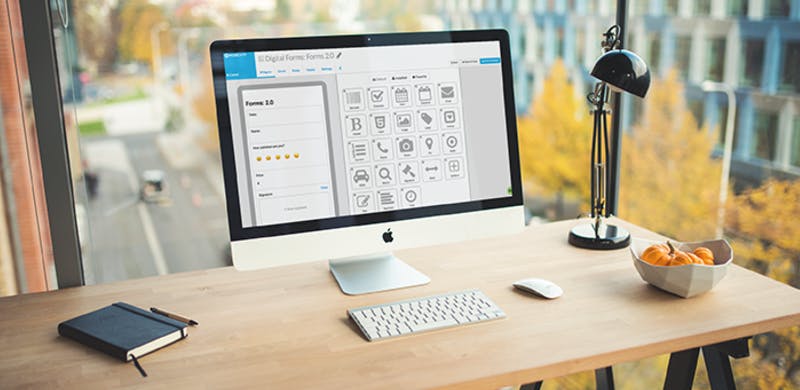 The next generation of digital forms: Forms 2.0
When people hear "digital form", they are not always sure what it is or what it's used for. Many believe that it is a form that is available online. This is true, but only one part of the definition. So what is the true meaning of digital forms?
It's 2016. Everything is digital - from your stove to your alarm clock. Technical specialists have made it possible to integrate technology into everyday tools, to make your life much easier. Let's get back to the question about what is a digital form. What is the first thing that comes to mind? Checklists, manuals and work orders, right? But one thing they all have in common is that forms go hand in hand with paper. That's how we see them- even today we still associate forms with paper. Why should your alarm clock and your watch be digital but your forms still be filled in on paper? This attitude is what we at MoreApp are trying to change; there is no need to continue to waste paper on forms.
Contribute to the planet
Digital forms are the new way of forms, there are no instructions on what forms you have to build and there is no limit to what you can create. Do you have forms that have to constantly be filled in by customers or employees? Are you tired of having to print hundreds of copies of one form? And then refill them to your systems? Do you want to contribute to the planet by diminishing paper waste? Then, MoreApp's digital form is the only way for you.
Now that you have heard the benefits and how digital forms works for you, you may wonder what about the costs? That's the best part, MoreApp offers you a free Form Builder and app to create your forms and fill them in! MoreApp offers monthly plans and you have the option to choose a plan that best suits your needs.
Now, the next time you are printing out forms, surveys, questionnaire etc. think about how easy it is to transition from paper forms and how it not only benefits you but, also the planet.