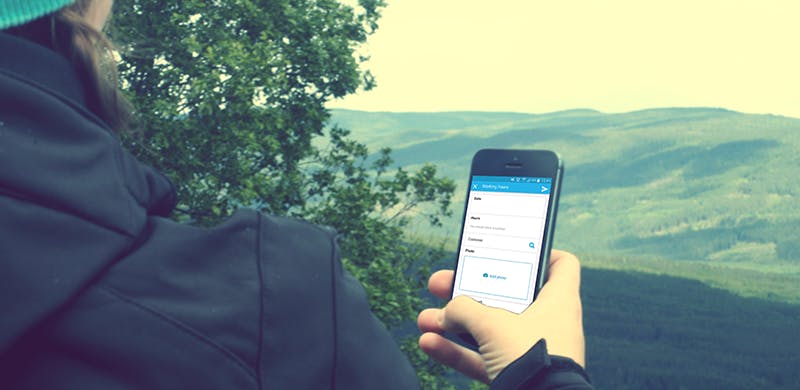 Forms on the Go!
Work orders, inspection checklist, surveys or questionnaires are just a few types of forms that are out there. With so many different types of forms and industries it is safe to say that the amount of paperwork can be overwhelming.
Not only is walking around with all the different forms an overwhelming job but the amount of time it will take to manually insert the information gathered into your computer. All of these issues can be resolved with one quick answer; mobile forms.
If you are unfamiliar with what a mobile form is, it's quite very simple! Mobile forms are digital forms that you can take when you any and everywhere. MoreApp mobile forms are easy to create and they save you time and money! How so? First, you create your mobile forms using the Form Builder from MoreApp, then once you're mobile form is finished you can fill in your forms anywhere using the MoreApp mobile forms app. Filling in the forms on location and having the information automatically stored in your data system cuts your labor time in half.
What else is so great about MoreApp's mobile forms? Using mobile forms add additional values to your regular forms, such as:
Digital signatures
Take real-time images
Barcode scanner
Automatically add location
Not only does mobile forms add values to your forms but MoreApp's special features will definitely make you rethink your entire form system. When using MoreApp mobile forms you will benefit from these features, that will ensure you that you only save time with MoreApp:
These are just a few ways how MoreApp mobile forms save you time and also add values to your forms! Now the only question is; why continue to use paper forms, when mobile form is the ultimate way for forms?