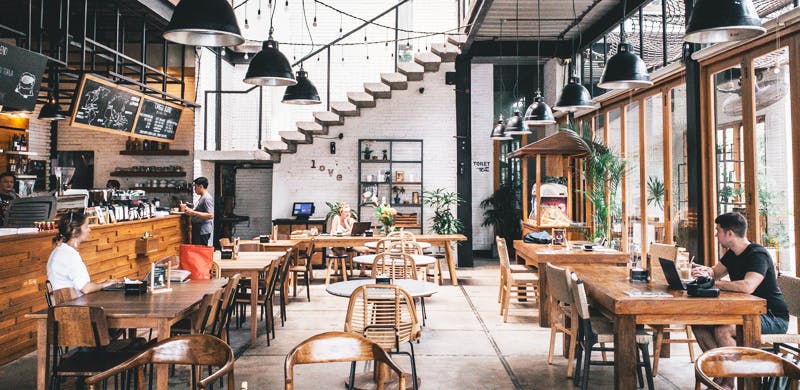 How to Keep Track of Customers During Coronavirus Pandemic
Due to new rules in order to prevent the spreading of the COVID-19 virus, most of the restaurants around the world have to keep track of their customers. How can MoreApp help improve your data collecting process?
We all learned about a new way of living which includes, at least for a while, social distancing and facial masks. The COVID-19 crisis has affected all industries and sectors worldwide. Sectors such as tourism, hospitality, catering and events are the most affected by the crisis. After almost 2 months of lockdown, small businesses like restaurants are starting to slowly open again obeying a set of strict rules.
What Are the COVID-19 Rules and Restrictions?
Every nation has its own rules with one common goal: avoid spreading the virus. This is why in most of the countries the government has decided that restaurants, cafes and bars can only open if:
They assure all the given rules (e.g. 1,5 meters between tables).
They keep track of the personal information of their customers to be able to trace immediately potential infection chains.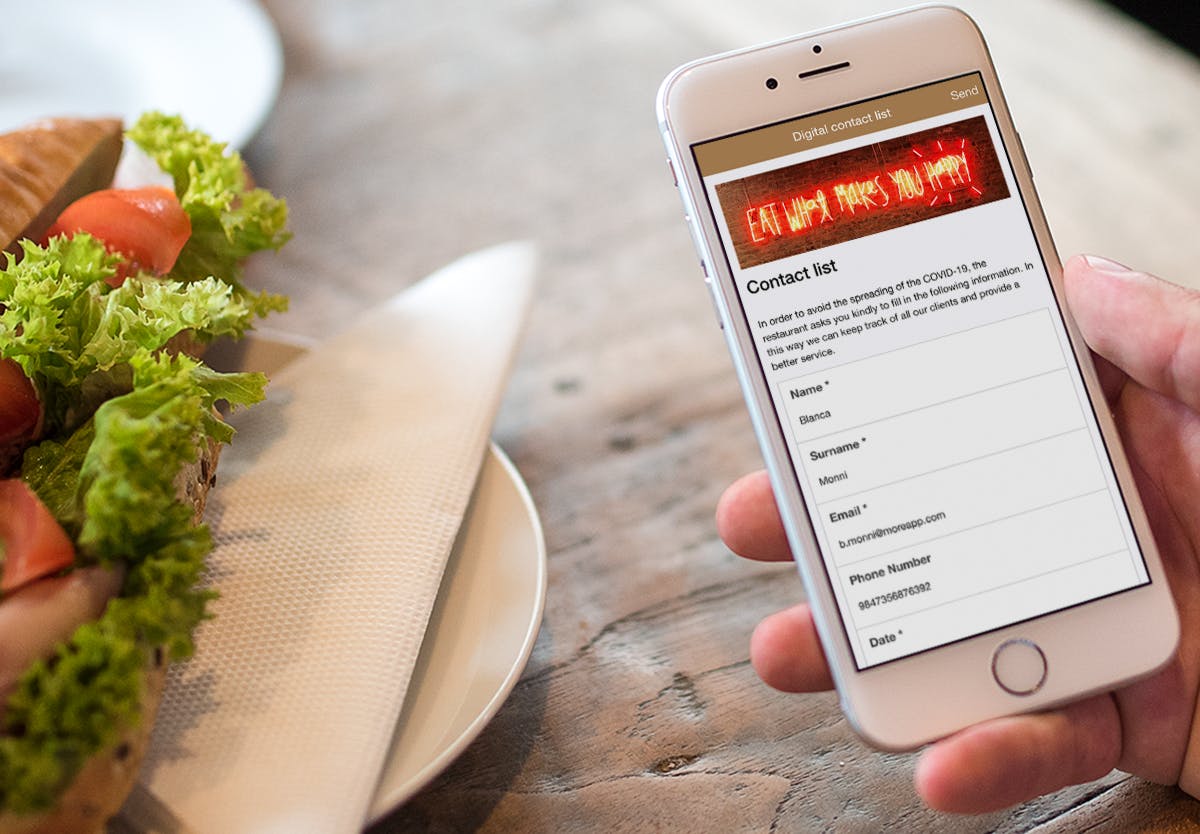 How Can Digital Forms Help You?
With the MoreApp Form Builder you can create a digital check-in form including all the information you need. By using digital forms, the process of collecting customers' data will be faster and easier in comparison with data collection using paper. Digital data collection allows you to always have a complete overview of the customer's information. Most importantly, you are ensured that you collect data in a secure way.
Download the digital form as a template from the MoreApp Marketplace.
The customers fill in a digital check-in form right at their arrival through the app or through scanning of a QR code that can be placed directly on each table which will link them to the correct online form.
Are you ready to give your customers a faster and more fun experience while collecting their data? Start your 30-days free trial!