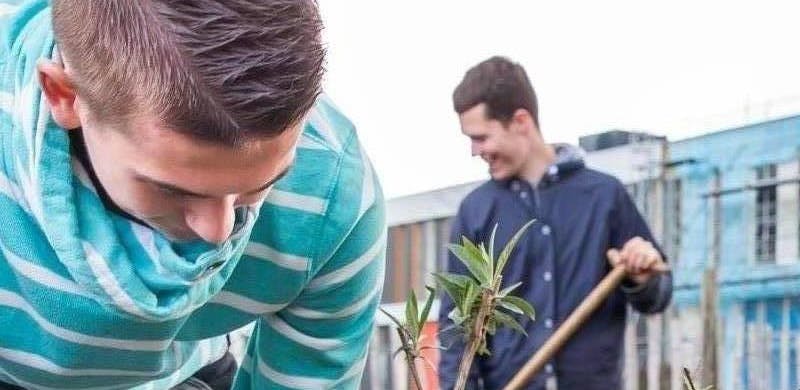 Free Digital Forms for Students
We offer students our digital form software for free. We believe that students are the future. The sooner students learn to work with our Form Builder the better.
Students, from the Theatre School in The Netherlands, use a digital form to track the visitors on the School's Open Day. How does the school use the digital application form to increase its efficiency?
Also in the Netherlands, students at the Gardening School learn how to work with MoreApp! What do they learn during their Business Operations course?
Digital Application Form
The Theatre School uses the MoreApp to register visitors attending their open day. Students use the digital application form on their tablets to register all visitors.
The visitors could already pre-register via the school's website. This data is imported via a Google Spreadsheet into the digital application form. That way, the school can verify if the visitor actually attended the open day. If a visitor did not register in advance, the students can register the visitor via the digital form app.
"The Form Builder is very user-friendly. You can design the forms yourself. The customer service is super helpful and patient. They really take the time to explain everything thoroughly and guide me through with step-by-step instructions." - Romy, MBO Theaterschool Rotterdam
Digital Work Order
The students of the Gardening School learn how to create a digital work order during the Business Operations course. Their teacher, Rinus, asks them to create a MoreApp account and explains how to create a work order with the online Form Builder.
"Every student builds a custom digital work order to register the materials used and hours worked. Working with an app is considered advanced in the gardening sector. Tracking this information is mostly done on paper." - Rinus, Aeres MBO Nijkerk
The school helps the students to bring something new to their company. They learn that it's important to keep track of your work in a good and structured way so that the accounting department can prepare a correct invoice, based on your input.

At MoreApp we are very happy when we hear stories from students who work with our digital form app. They build their own digital surveys, application forms, work orders or any other form that they use for different projects.

Are you a student and ready to start building online forms? Sign up and try it yourself!