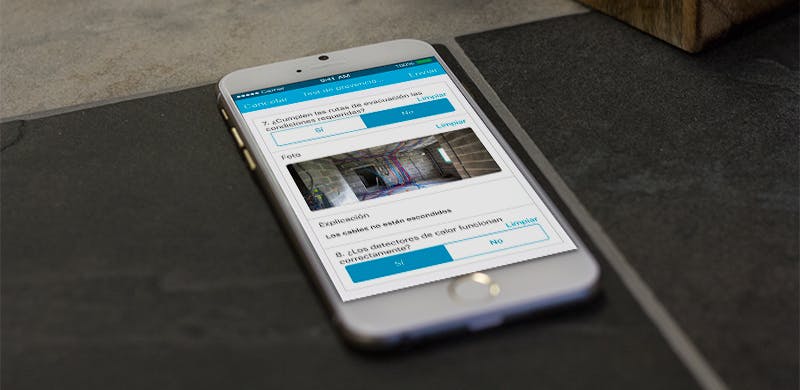 Your Own Inspection App
Inspections are crucial for companies to make sure that buildings, vehicles, and machineries are safe and in good condition. MoreApp provides you with the perfect tool to carry out inspections effectively and efficiently.
Inspections are an important tool to ensure that standards are met and to guarantee the safety of your employees. Tons of paper and time are going to waste every day by carrying out these inspections with paper form. By switching to digital forms you eliminate paper waste and therefore increase sustainability.
Besides that, by using digital forms instead of paper forms you eliminate the risk of people losing or damaging paper forms. Having said that, the use of paper forms costs significantly more when taking into account the materials used, leave alone the printing costs. Due to these reasons many companies have realised that digital inspection forms are the future.
Companies are starting to use digital forms increasingly more given the need for more sustainable businesses. Besides that it takes less time to fill in and process forms and as a result, productivity is increased. Not only is it an effective and efficient way of filling in forms, it is also safe and the risks of losing data are zero.
The digital inspections can be carried out on any iOS or Android device without the need of an internet connection, so you can easily carry out your inspections while being offline. With MoreApp's Form Builder you can create attractive and complete inspection forms in a blink of an eye!
MoreApp provides you with useful widgets which enable you to take pictures, scan barcodes, export and import data, place signatures and much more! Besides that, MoreApp can be integrated with your preferred software e.g. CRM or ERP.
If you are interested in what MoreApp can offer you ? Sign up today !