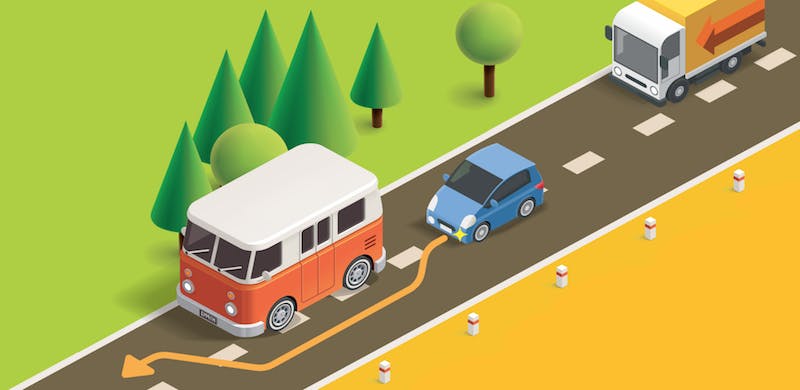 Digital Forms are Used in Russia!
The Safe Driving Expert Center works with MoreApp digital forms for marketing campaigns. Digital forms allow them to standardise surveys used in different Russian cities.
Company
The campaign "The reason for passing?" was conducted in cities such as Moscow, Vladivostok, Izhevsk, Irkutsk, Krasnoyarsk and Tyumen. The social campaign is aimed at reducing the number of accidents and victims among drivers who are passing other cars.
Forms
To conduct surveys and to raise awareness, SDEC decided to use MoreApp digital forms to encourage participation in the photo contest "Our reason to fasten your seatbelt!". 
Quote
"Using your application, we attracted the attention of almost 3,000 families visiting various shopping centers in 10 Russian cities. Regarding the application, we are very satisfied and we are very glad that you helped us implementing digital forms for our project! " - Andrey Ryabtsev
Challenge
To organise a photo contest in various shopping centers in Russia, the expert center was looking for a standardised digital solution in order to minimise costs and save time collecting, processing and sending data. All the questionnaires had to be identical and used at different locations. There was also a need for access to the reports of activities which were carried out.
Solution
Thanks to MoreApp digital forms, standardised questionnaires were created to be filled in at various shopping centers to register the participation in the photo contest "Our reason to fasten seatbelt" as part of the campaign "The reason for passing?". A PDF report was automatically generated and sent immediately after filling in the digital form. Also, access to all data and results was available for review in the Form Builder. Any changes to the forms were made at no additional cost and instantly became available for use. "The app works like a swiss watch!" - says Mr. Ryabtsev.