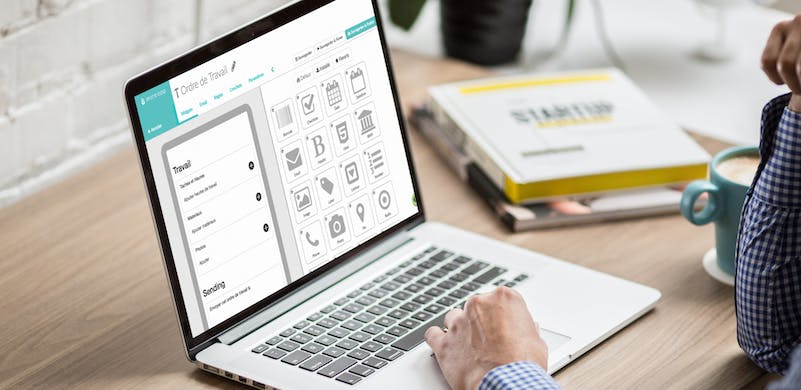 Create Digital Forms in French!
Tired of testing Digital Forms Applications and all of them in English? Your problems are over! Create Work Orders, Inspections, Time Tracking and other forms for Android and iOS in French in less than 10 minutes!
A digital form is the improved online version of a paper one. Work Orders, Surveys, Audits, Checklists are just a few types of forms that you can build. With so much diversity and sectors, we can ensure that the amount of paper used is impressive. Now MoreApp is available in Portuguese, English, Spanish, Dutch, Russian and also in French!
Build Forms
The Platform is where you create, manage, and view forms registrations. In addition, you're able to send notifications through the App and share forms with as many users as you want. The Form Builder, Database, Managing Users, Data to Import and other Settings can be viewed in the Platform. In the Form Builder, there is a wide variety of functions that allow you to elaborate and design Surveys, Inspections, Work Orders, Audits and much more! Here are some examples:
Barcode Scanner
Catalogue
Photos
Signature
Email
The app is also available in French! In case you want to know more and try it, Digitise Now for Free!