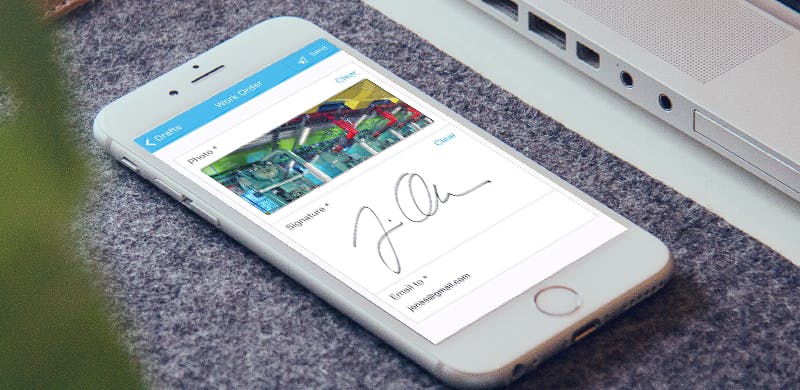 Best Mobile Digital Forms!
Are you still one of those who use hundreds of paper forms on the daily basis? What about going paperless so your business could get on the digitalization track? Thanks to our best Digital Forms App, you can forget about all those issues with paper forever!
The use of paper forms has many obstacles and inconveniences, which don't let your company increase productivity. By far, the most annoying is time, which is needed to cope with all paper forms. It includes not just filling the forms, but also processing them. Another important issue is the price, that is a big part of a business budget… Not to count the negative impact on our planet!
Taking into consideration all just mentioned reasons, the key to success of your business is start using the best Mobile Digital Forms! MoreApp gives you the opportunity of using your own Digital Forms App. You can use it with your smartphone or tablet and also you don't have to worry about an internet connection. Furthermore, you will be able to send an email with the PDF report of your form to as many people as you wish! Forget about the necessary data transfer to your computer, because you can also integrate it with the software you use, export and import your data to Excel
, Google Sheets
 or OneDrive
.
With help of the Platform and the Form Builder you will be able to create any form you like in a fast and easy way! There are lots of widgets and functionality, including:
Making photos and videos
Digital signatures
Scan barcodes
Add logic to the form
Personalization
Add pins to maps or images
Want to know more? Check out the MoreApp Platform
 and try the widgets!