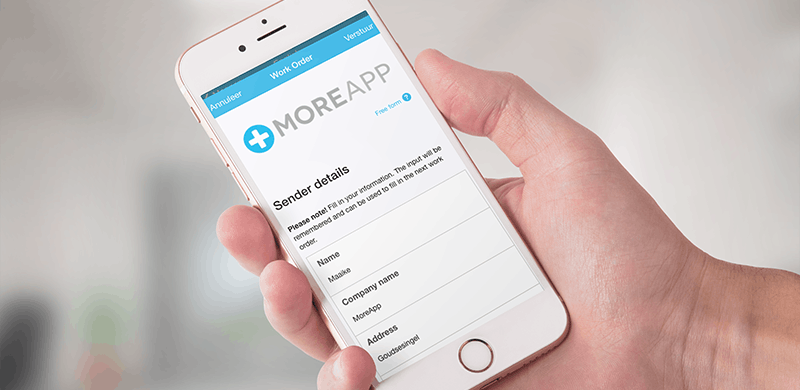 Benefits of Digital Work Orders
Capture customer information, time and materials with MoreApp. Let the customer sign and receive the completed work order in a PDF report by mail. A digital work order is used in many companies like: garages, manufacturers, carpenters, and construction companies. MoreApp is the best work order app for your smartphone or tablet.
Work orders are usually simple, but can also take a lot of time. In addition, most paper forms have printing costs, contain spelling mistakes and take up storage space. With MoreApp this problem will be over. Paper forms will be history soon, as many companies move from paper forms to digital forms.
Digital forms have great advantages, such as quick data collection without errors. You can also build a form very fast. Digital forms have functionality that paper forms do not have, such as adding videos and photos and automatically capture the data and location. With MoreApp you can fill in your form offline with your smartphone or tablet. MoreApp helps you to get the most out of your time.
Benefits
The app works both online and offline
Scan barcodes
Add videos and photos
Add digital signatures
Capture the activities and the hours worked
Send the report to your customer or partner by email
Digital Work Order Template
Download the digital work order template from the MoreApp Marketplace. Below you can see how the form looks like.