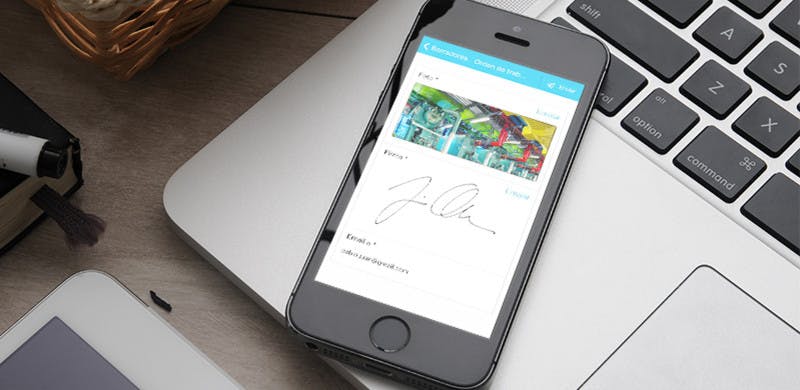 App for Work Orders
A work order is a form that describes the tasks performed in a job, with hours worked and materials consumed. It's a basic tool that it used among many businesses such as; garages, manufacturers, carpentries, constructions etc. MoreApp is the best work order app available for your smartphone or tablet!
Work orders can be simple but they can also be long and burdensome, this is why having to fill in these forms by hand can be a tiring job. Additionally, paper forms waste a lot of money in printing costs, storage, and writing errors. Thanks to the advanced technology, paper forms will soon be something of the past since many companies are upgrading to digital forms and leaving paper in the past.
Digital forms have great advantages such as error-free data collection, no printing costs, creating and filling in the forms is done in half the time. Digital forms have features that will never be possible when using paper forms, for example: taking pictures directly from the forms, location, and automatic date entry. Also, with our work order app, you can fill in your form offline in any location using your smartphone or tablet and always have the data with you. MoreApp's work order app helps you to maximize what you can do in your day to day life, which gives you time for more important tasks.
Work Order App Advantages
Using MoreApp, for your work orders, you get more convenience without having to spend thousands. Here are some of the features of our work order app and the added value it gives to your company:
The app works online and offline
You can import customers and materials to your form
Scan barcodes
Add photos
Digital signatures
Capture hours and activities
Send the work order to your client or partner by email
Integrate with your CRM or management software
If after reading this you feel that you are wasting your time with paper work order forms, don't wait any longer and Sign up now!