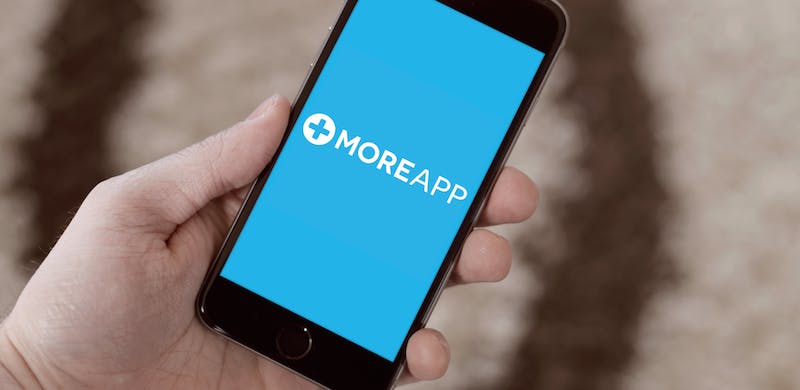 A Mobile Form App
Make beautiful mobile forms from work orders or attendance sheets to fire alarm inspections or surveys! MoreApp makes it unnecessary to use paper forms and makes it more fun to do! 
With the app of MoreApp, you can create a lot of different forms online for free. With a Forever Free account, you can create free forms for as long as you want. By using the different widgets that MoreApp offers, such as the signature-, barcode-, location-, photo- or email-widget, you can make your own forms with logo that are applicable for every business.
Besides these widgets, you can make your form even more logical with rules, that show or hide certain fields depending on the information that you enter!
Integrations for import and export of data 
With MoreApp, you can easily export data to Excel, Google Sheets or OneDrive or import data from your data sources. Happen to have no internet when filling in the form? No problem, the forms will then be saved, where your device will send it automatically when it is connected to internet again!
Go Premium
If you want to get even more out of MoreApp's platform, you can go Premium by choosing one of the bundles! You can then enjoy all the Premium benefits as long as you desire, because the credits never expire!
Want to learn more? Sign up for a free trial and test it yourself. We are happy to help you convert your paper inspections into digital forms!