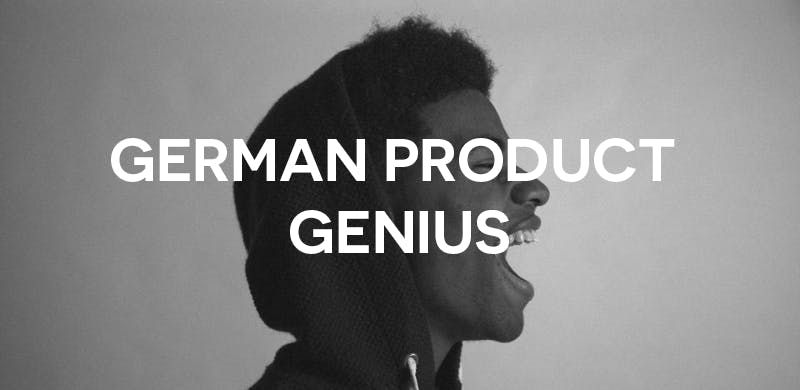 Job Offer in Rotterdam: German Product Genius
As a (parttime) Product Genius for the German market you will be given the opportunity to utilise your passion for marketing and sales to contribute to the digitalisation of business.
We are looking for an enthusiastic and entrepreneurial employee. MoreApp is an app which businesses use to create and fill in digital forms. Businesses use MoreApp for inspections, surveys, work orders and hour registrations. As an Product Genius at MoreApp, you'll work closely with our team and contribute to the process of creating (online) brand awareness, marketing campaigns and assisting existing customers.
Key responsibilities
Online Campaigns. You will come up with strategies for online campaigns and make use of Google Adwords during the process.
Content. You will create, write and share content for social media.
Support. You will assist MoreApp users with the digitalisation of business processes.
Events. You will organise events such as fairs.
Experience & Skills
Education. We are looking for someone with a Bachelor or Master education in the range of Communication, Business administration, Economics or Marketing.
Communicative skills. We are looking for someone with excellent English and native German oral and writing skills.
Interest in marketing. We are looking for someone who lis passionate about marketing and has experience with social media.
Attitude. We are looking for a proactive and driven person who dares to be critical and likes to pick up the phone.
What we offer you
MoreApp offers you a pleasant working environment with committed international colleagues and an open-ended and loose culture. You will be given the opportunity to develop yourself on both the commercial and IT field. We are located in Het Industriegebouw on the Goudsesingel in Rotterdam. During breaks we like to play some games of table-tennis or football.
MoreApp is a Tech-startup founded in January 2013, located in Rotterdam and Barcelona. Our international team consists of 10 young and ambitious professionals. We are proud of our open and honest culture and the perfect balance between technology and commerce. We encourage empathy, creativeness, entrepreneurship, analytical skills an the understanding of process optimisation.
Contact